Creekside Quilting Upcoming Events and Classes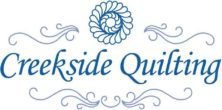 Upcoming Classes and Events @ Creekside Quilting
January 2nd:
The Kimberbell Embroidery download and kit are available for purchase. It's not too late to sign-up!
Tuesday, January 8th: Wool Club 12-4 with Patty leading. Anyone can join if you like to wool applique!
Friday, January 11th:
Wine and Cheese: Sit, Sew, and Sip...we are going to try this, so bring a friend and come to Creekside for snacks and wine starting at 5:00-7:30 pm. Pre-registration is necessary so we know how much to purchase and the cost is $5.00 for a fun night of fun! Call the store to pre-register and pay the $5 Friday night! Bring any sewing project!

January 15th: Binding Club

Wednesday, January 16th:
Applique Sew-in
10-4 is open to anyone who likes to hand applique! We go to lunch at
Mazatlan Mexican Restaurant. It's a great way to get to know others and share in the fun of hand sewing!
Friday, January 18th:
Sit and Knit Club
starting at 1pm with Erica, and is open to anyone who likes to knit!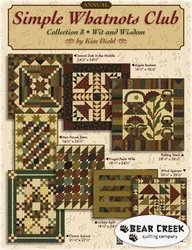 Saturday, January 19th:
starts the Simple Whatnots Club
at 10:30 am with Barb. Come and learn any new techniques for each project and don't forget, the opportunity to show and tell what you got done on this BOM! Kits are now available and the January project is up on display!
January 19th:
Yes, Susie Hunkin is BACK!! And I know you are going to love working with her on any of the Lori Holt projects: Farm Girl Vintage, the Farm Sweet Farm online sew along OR the Vintage Christmas from Lori Holt! A monthly gathering! Due to availability, this class is limited to 11 people. The class will be divided in to two parts, one part on the Lori Holt applique, and the other part on piecing, plus plenty of time for sewing on your project. Show and Tell is a must each month and this class is a great way to get your quilts done in a year!

Sunday,
January 20th:
we are offering the Jelly Roll Rug class with Debby again from 11 am-5 pm. Please have your first step done, which is sewing all the strips together.

Monday, January 21st: English Paper Piecing Club and is open to anyone who likes to paper piece!
Wednesday, January 23rd: Sewing Diamonds with the 6 Karat Diamond pattern is going to be lead by
Diane Tomlinson. This is a class for beyond beginners. This 6 Karat Diamond class is being offered in the afternoon AND in the evening!

Friday, January 25th: UFO Friday Afternoon Club from 1-4.

Saturday, January 26th:
Learning Hand Embroidery with Gail Brenneman! 10:30-1:30 making the Blooming Hearts Pattern. Embroidery and hand stitching is coming back into popularity, and we are thrilled to have Gail teaching us the proper technique to hand embroidery! Please bring a light box if you have one.


Saturday, January 26th:
Stevan Rounds, our new Pfaff Repair Technician will be offering a Learn Your Pfaff Sewing Machine Class. Please bring your machine and 10-6x6 pieces of solid scrap fabric and learn what the different feet in your accessory case can do and learn what some of the (other) stitches your machine has to offer. Class is from 3-4:30. Pre-registration is required.
Tuesday, January 29th: Jelly Roll Racer Challenge starting at 5:45 pm. Winner wins enough batting to finish their quilt! I am overseeing this challenge. You must pre-register for this event at the store or call (515)276-1977 and it is FREE! Just show up with your jelly roll strips connected in ONE long row and all necessary sewing supplies to make this quilt top.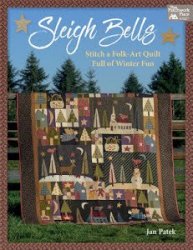 Friday, February 1st:
Sleigh Bells BOM 2019 Technique and Hints with Patty.
Saturday, February 2nd: with Karen Macon leading the Diva Frame Wallet Class from 10:30 am-4 pm

Tuesday, February 5th: Sharon will lead you in learning Foundation Paper Piecing from 1:30 pm-4 pm


Wednesday, February 6th:
Easy Intentional Improv with Eva Marie Evans starting at 10:30am. Have you ever thought improv piecing looked like fun, but have trouble letting go of patterns and precision? Join us to make an improv block that can be turned into a pillow or joined with other blocks to make a larger quilt. Using a familiar intentional piecing technique, we will embrace improv and learn about the importance of color and value in composing our blocks. Improv piecing is the ultimate fabric play. Come have fun with us!
February 9th: Patty will be teaching Beginning Wool Applique from 1-3 pm

Wednesday, February 13th: with Diane T teaching Curved Seams from 1 pm-4 pm
Friday, February 22nd: Patty will be leading another Beginning Wool Applique Class in the morning 10-noon.

Saturday, February 23rd: Have a young one who would like to learn how to wool applique? Patty will be teaching a Children's Wool Applique Class to those that are ages 12+ how to wool applique from 10-noon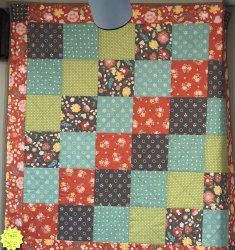 Saturday, February 23rd: Pat H. will be leading a three lesson series on Beginning to Quilt. Beginning to Quilt Session 1 starts today...
And Continuing on Into March...
Tuesday, March 5th: Sharon will be teaching Intro to English Paper Piecing from 1:30-3:30 pm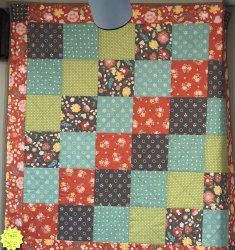 Saturday, March 9th: Beginning Quilting Making Session 2 is from 1-4 pm with Pat H.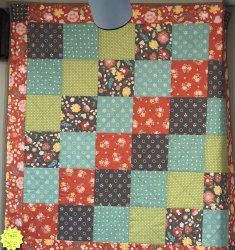 Saturday, March 23rd: Beginning Binding Basics class with Pat H from 1-4 pm

All class fees go straight to the instructor. Due to the time each teacher puts into preparing for a class, no refunds will be made for canceling a class within one week of the class date. In the same respect, should we need to cancel a class due to not meeting the minimum amount of students, we will cancel the class one week prior class date and offer a full refund or a class credit toward another class.

check out our website at www.creeksidequiltingiowa.com
Any day our classroom is not being used, please feel free to call us and reserve it for your small group. Your group will need to put down a $20 deposit and is refundable when you leave the room as you found it. Each person in your group will receive a 15% discount while in the store. Please call us if your interested.

Happy Sewing Everyone!
karen steggerda