Creekside Newsletter 01/29/2019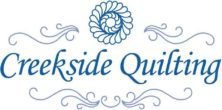 Well the weather sure has kept us on our toes the past couple of weeks! Please remember to watch our website www.creeksidequiltingiowa.com or our Facebook page @creeksidequiltingiowa for store updates and if we will be open or changing hours due to inclement weather. We did close one day last week when it was icy outside! Driving on snow is bad enough, but ice is just miserable!
BIG news in the Steggerda house is that my youngest daughter, Anna was crowned on Sunday, Miss Iowa 80/35 2019 and will now be competing in the Miss Iowa Pageant in June! She is so excited and I am so proud of her! There are so many talented women competing at each of these pageants around the state!
Anna started a non-profit organization in 2017 called Replay and her platform for the Miss Iowa Competition is Level the Playing Field. Replay is a non-profit organization that collects and then distributes new or slightly-used sports equipment to schools and organizations that cannot afford to purchase the equipment. Replay and Opportunity on Deck, another non-profit organization that sets up events for children who would otherwise not be able to participate in sports programs, have joined together, and over the past year, have provided opportunities for children that would have not otherwise had the chance to participate in a sports or dance program! Together the two organizations have provided opportunities to thousands of kids, and the programs keep kids active and it gives all children the opportunity to participate in a sports program. So, be watching, as I'm sure Creekside will be having a sports equipment drive before June to help support Anna, the children in our community, and her non-profit organization, Replay.

Community Outreach Programs
I made our first drop off to the Urbandale Food Bank yesterday! I delivered 104 cans of soup! I was so proud to represent Creekside Quilting and the food bank was thrilled with our generous gift! There is one more week to drop off soup cans at Creekside Quilting and in return receive 5 loyalty points for each can donated. This brings our total to collecting 104 cans and Creekside has given away 520 loyalty points to our customers! Together we all win!
Creekside Quilting is a proud sponsor of the Living History Farms Event How Does Your Garden Grow? Quilt and Textile Show February 14-16 and February 21-23!

The Living History Farms description of event: "Wishing for spring? Combat the winter blues with a look at the birds, bees, and flower patterns found in the Living History Farms' historic textile collection. This special exhibit of historic quilts, clothing, handwork, and hats have been selected for their nature motifs and garden themes. Visit with craft and quilting demonstrators and explore hands-on textile activities for kids and adults. Learn from creative demonstrators and bring your own knitting or sewing projects to work on alongside museum crafters. Chat with plant and pollinator specialists and browse the MarketPlace Museum Store for supplies to start your own spring nature projects."

I will be teaching a workshop entitled "Our Love of 1930's Quilts" on Friday February 22nd starting at noon. Then on Saturday, I will be teaching a Hexi Paper Piecing class. Tickets are available on line through Living History Farms! This is going to be a wonderful event! Check out their website
https://www.lhf.org/event/how-does-your-garden-grow-quilt-textile-show/ to see all the wonderful events planned those two weekends! Maybe on the 14th, you could take your honey ;)!
What's New @ Creekside Quilting?
This gorgeous patriotic line of fabric is called Star and Stripe
Gathering by Moda! We received in a shipment of 41 bolts making a great addition to our patriotic section!
Batik Lovers...we got in these beautiful black and whites! They are a more unique and contemporary design.
As promised! The Iowa State fabric arrived this week! Barb is working on the Iowa State quilt which will hang next to the Iowa quilt. A customer yesterday said, "the I Beams pattern would make a great House Divided Quilt, by putting Iowa on one side, and Iowa State on the other side" and both Barb and I looked at each other and said, "I didn't think of that!" LOL! Thanks for the suggestion....just passing on the idea!
Karen M took our Paris Romance line of fabric and created the Jelly Bag pattern for display....I love it! The soft pastels make me realize spring will be coming...just need to get through the next 6 weeks! Maybe working on a pastel quilt or project will brighten these cold winter days?


Saturday, January 26th:
Learning
Hand Embroidery
with Gayle Brenneman was a great success! We all decided we would like to get together again to stitch, so watch for another class or maybe a monthly club?

POSTPONED TO FEBRUARY 26TH!! Tuesday, January 29th:

Jelly Roll Racer Challenge
What's New with Pfaff?
Come on in one blustery afternoon and sit down to one of our sewing machines and play! Pfaff is offering an great deal on their Icons with a Shopping Spree! Valid January 19 - February 28, 2019 Get $1,000 in free accessories with purchase of the creative icon™ sewing and embroidery machine or $500 in free accessories with purchase of the performance icon™ sewing machine.
Plus, take advantage of 60 months 0% financing when you purchase the creative icon™ or performance icon™ with your Synchrony bank credit card from January 19 - February 28, 2019. Equal monthly payments required for 60 months. Exclusions apply.



Pfaff is also holding a special deal on the Passport 2.0 from January 19-February 16th. Imagine a sewing machine compact enough to whisk away to a sewing class or fit on your bookshelf. Now, imagine this same machine is chock-full of features designed to meet the high demands of the PFAFF® sewer. The passport™ 2.0 sewing machine is specially designed for small spaces, as well as going places such as classes, retreats or any sewing journey. It is your license to venture out in the world and discover new ways and new places to sew! No limits. Just freedom.
When you order, there is usually a week turn around time for delivery of the machine.

Pfaff Mail-in Rebates!
January 19-February 16th enjoy savings on the following sewing machine models with mail-in rebates!
$200 mail-in rebate on the quilt expression™ 720
$100 mail-in rebate on the expression™ 710
$50 mail-in rebate on any ambition™ model

(ambition™ 620, ambition™ 610, quilt ambition™ 2.0, ambition™ 1.0, ambition™ essential)

Upcoming Classes and Events

POSTPONED TO FEBRUARY 26TH!! Tuesday, January 29th: Jelly Roll Racer Challenge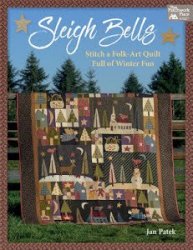 Friday, February 1st: Sleigh Bells BOM 2019 Technique and Hints with Patty.


Friday, February 1st Kimberbell February Embroidery project comes out and will be ready for download on your Creekside Quilting Flashdrive! This is our February project and I am continually amazed at how the whole project can be completed within the hoop! To me, they start out looking difficult, but Kimberbell makes them easy!

Saturday, February 2nd: with Karen Macon leading the Diva Frame Wallet Class from 10:30 am-4 pm

Tuesday, February 5th: Sharon will lead you in learning Foundation Paper Piecing from 1:30 pm-4 pm


Wednesday, February 6th: Easy Intentional Improv with Eva Marie Evans starting at 10:30am. Have you ever thought improv piecing looked like fun, but have trouble letting go of patterns and precision? Join us to make an improv block that can be turned into a pillow or joined with other blocks to make a larger quilt. Using a familiar intentional piecing technique, we will embrace improv and learn about the importance of color and value in composing our blocks. Improv piecing is the ultimate fabric play. Come have fun with us!


February 9th: Patty will be teaching Beginning Wool Applique from 1-3 pm

Tuesday, February 12th: Wool Club


Friday, February 15th: Sit and Knit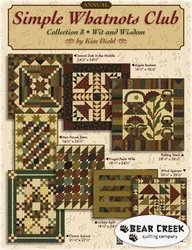 Saturday, February 16th: Simple Whatnot's Club


Saturday, February 16th: Lori Holt Sew Along Technique Class

Monday, February 18th: English Paper Piecing Club

Tuesday, February 19th: Binding Sisters Small Group

Wednesday, February 20th: Applique Sew-In

Friday, February 22nd: Patty will be leading another Beginning Wool Applique Class in the morning 10-noon.


Friday, February 22nd: Living History Farms How Does Your Garden Grow? Quilt and Textile Show with Creekside Quilting's presentation on Our Love of 1930's Quilts at noon.

Friday, February 22nd: UFO Friday Afternoon Club

Friday, February 22nd: we had so much fun at our Wine and Cheese: Sit, Sew, and Sip...in January, we are going to do it again! Bring any project you would like to work on...sewing, applique, wool, embroidery, knitting, etc and get to know new friends! Pre-registration is required and you pay $5 at the door.


Saturday, February 23rd: Have a young one who would like to learn how to wool applique? Patty will be teaching a Children's Wool Applique Class to those that are ages 12+ how to wool applique from 10-noon


Saturday, February 23th: Living History Farms How Does Your Garden Grow? Quilt and Textile Show with Creekside Quilting's presentation on learning hand piecing a hexagon at 2 pm.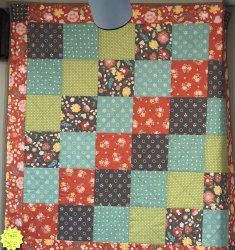 Saturday, February 23rd: Pat H. will be leading a three lesson series on Beginning to Quilt. Beginning to Quilt Session 1 starts today...


Tuesday, February 26th: Jelly Roll Racer Challenge starting at 5:45 pm. Winner receives a package of twin size batting to finish their quilt! I am overseeing this challenge. You must pre-register for this event at the store or call (515)276-1977 and it is FREE! Just show up with your jelly roll strips connected in ONE long row, sewing machine and all necessary sewing supplies to make this quilt top.


Wednesday, February 27th: with Diane T teaching Piecing Curved Seams from 1 pm-4 pm. This quilt sample is hanging in our classroom if you want to see the full quilt.

All class fees go straight to the instructor. Due to the time each teacher puts into preparing for a class, no refunds will be made for canceling a class within one week of the class date. In the same respect, should we need to cancel a class due to not meeting the minimum amount of students, we will cancel the class one week prior class date and offer a full refund or a class credit toward another class.

Check out our website at www.creeksidequiltingiowa.com for more upcoming classes Here is the link to our March schedule of classes.

This Weeks Coupon
This week, we are offering 15% off all flannel full yard cuts. You must mention the coupon at time of purchase to receive the discount.

Happy Sewing! I look forward to seeing you in the store!
karen steggerda