Good news is that March is just 3 days away! Bad news is March is predicted to come in as a lion! No immediate relief in sight for the colder temps, but maybe we will see some longer, sunny days, within a few weeks! We've got it made, as long as March understands if it comes in as a lion, it cannot leave as a lion too!



What's New @ Creekside Quilting?




This happens to be my favorite new fabric that came in last week. It's Anna Marie Horner's Tambourine and it is so interesting to look at and the colors are so bright and vibrant!

Another wonderful arrival is the new Kaffe spring line
This darling little girl's fabric and panel arrived and just in time for an Easter basket gift!


Hate to say this, but yes we are still getting in flannels, and I love these two fabrics of Cuddle Kitties!

These Gingham's would make a great addition to a picnic quilt!
Patriotic fabrics are always a welcome and we have added 5 new blue bolts to our selection.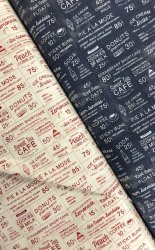 These two Sweet Tea by Sweet Water would add a conversation block to any quilt or add to your patriotic quilt!

We have three new quilt displays that I'm sure you will love! First and second are back to back University of Iowa and Iowa State University quilts that Barb made, using the ibeams pattern. We have kits cut for both quilts.



My Kinda Town was made by Debby and is cute, cute, cute!

Pattern available, but no kits at this point in time.

What's New w/Pfaff
Pfaff sewing machines are the official sponsor of the PBS show Fons ad Porters Love of Quilting for 2019! The Fons and Porter Love of Quilting TV Show host, Sara Gallegos, works with guests to explore both old and new quilting ideas! Pfaff and Pfaff sewing machine dealers are very excited for this oportunity!

Pfaff is running three fun specials in March to celebrate National Quilting Month!
First special, receive a Passport 3.0 for $599
We do not take trade in's on machines.


Second special is buy a Power Quilter 16.0 and receive the table overlay for FREE!

Third special for the month is a free gift bundle when you purchase the Performance Icon or the Quilt Expression 720. Both machines are in our store and ready to sew whenever you'd like to come in and try the machines out!
Remaining February Classes!
TONIGHT!!!!

Jelly Roll Racer Quilt:

IT"S NOT TOO LATE TO SIGN UP!

Bring a jelly roll with the first row sewn together, sewing machine, plenty of thread, pre-round bobbins, scissors, tape measure, straight pins and any other sewing supplies needed to make a quilt top in just a couple of hours. Iron and ironing board will be provided. This is a challenge and the winner (first one done) will receive free batting for their quilt top.


TOMORROW PIECING CURVES CLASS IT'S NOT TOO LATE TO SIGN UP!

Take your love of quilting to the next level when you make one of thee quick pieced quilt tops! Master curves using our 7-inch curve template. Larger piecing makes learning curves easier.
It opens up a world of quilting opportunities that have to do with any curves. We will discuss techniques, arrangements and design possibilities to help you design your own curvy projects!
Both samples are hanging in our classroom. If you want to order fabric in advance, Creekside offer 15% off of your class supplies purchases.


Upcoming Classes March

Tuesday, March 5th: Sharon will be teaching Intro to English Paper Piecing from 1:30-3:30 pm Into to English Paper Piecing Hexies are popping up everywhere in sizes from ¼ inch up. Learn the easy technique of English paper piecing and join the fun of this technique. This great take along technique will help you make accurate grandmother's flower garden blocks and a whole lot more.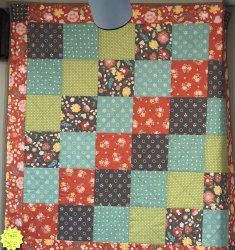 Saturday, March 9th: Beginning Quilting Making Session 2 is from 1-4 pm with Pat H.

Sunday March, 10th: Countdown to Christmas Club from 1:15-3:45 Is there anyone else who had Christmas projects or gifts they wanted to make last year and did NOT get them finished? I sure did! I'd like to be more productive this year and be ready ahead of time instead of waiting until November and burning the midnight oil! I'm going to structure this club, just as we do the UFO's Friday Afternoon Club, where goal setting is a must! The club will run from March to November, and if we are attentive to our goals, we should have some Christmas projects and gifts ready for celebrating the season come December 2019!

Monday, March 11th: Spring Break Lunch and Learn Part 1 of 2: What To Do With All Those Scraps! from noon to 1pm.

Diane T will be hosting a two part series on scrap quilts. This part one Lunch and Learn will show and tell her trunk show of scrap quilts and discuss how she sorts, prepares, and organizes all those scraps to make quilt making easier!



Tuesday, March 12th: Wool Club and there is always room for one more! noon to 4pm

Wednesday, March 13th: Spring Break Lunch and Learn, Our Love for 1930's Quilts from noon to 1 pm.

Join Karen S. for lunch as she presents her Living History Farms workshop on Our Love for 1930's Quilts. Learn a little bit about the history of the 1930's quilts, the fabrics and the charm behind the quilts. What keeps us so intrigued with this era of quilt making 80 years later!



Thursday, March 14th: Spring Break Lunch and Learn Putting Personal Expression in Your Quilts from noon to 1pm

Have you figured out the type and style of quilts you like or do you just buy kits of quilts that appeal to you? Do you keep making quilts you are just not sure of if they really fit who you are and your personality? Learn from Diane T. how to express your personality and style in the quilts you make. Learn how to add your personal touch and style to the kits you buy. Diane will go through some techniques and thought processes you can begin using when picking out projects, designing quilts, so that when you have completed the quilt, you love what you made and it is a reflection of who you are!



Friday, March 15th: Sit and Knit Club and there is always room for one more! 1-3pm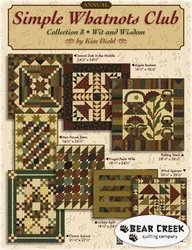 Saturday March 16th: Simple Whatnot's Club 10:30-11:30


Saturday March 16th: Lori Holt Technique and How to Measure Precisely for Little Pieces 1-4pm

Lori Holt Technique and How to Measure Precisely for Little Pieces: Susie Hunkin, our Lori Holt expert, will be incorporating monthly Technique Classes into her year long Lori Holt sew along! We all know that cutting small pieces can be a challenge and when working on a Lori Holt quilt, it is important to be precise in the cutting! In March, Susie will be teaching how to measure precisely for cutting those little pieces. Susie will spend part of the class with discussion and the rest of the class time will be available for sewing and asking her questions. If you are already signed up for the Lori Holt year sew along, there is no charge for the class, if you would just like to attend certain months, the cost is $30. This is month one of a series of opportunities!



Sunday, March 17th: Patrick Lose Love and Luck Mug Mat 1:15-3:45 pm Patrick Lose Love and Luck Mug Mat: Come celebrate St. Patrick's day with Karen S. for an afternoon of fun in making the cute Patrick Lose Love and Love Mug Mat. Bring your embroidery machine, embroidery supplies, and your sewing supplies, and we will provide the download and fabric to get you started! This is a perfect way to celebrate St. Patrick's Day and have something to bring you luck throughout the year!

Monday, March 18th: English Paper Piecing Club and there is always room for one more! 1-4

Tuesday, March 19th: Binding Sister's Small Group starting at 1 pm

Wednesday, March 20th: Applique Sew in and there is always room for one more! 10-4

Thursday, March 21st: Spring Break Lunch and Learn Part 2 of 2: What To Do With All Those Scraps

Diane T will be hosting a two part series on scrap quilts. This is part two of the Lunch and Learn series, and this time the show and tell will be all your's! Bring in a block you made using scraps and tell how you sort, prepare, and organize your scraps to make quilt making easier! Cost of Lunch and Learn Presentation is Free! Bring a sack lunch OR call us Thursday morning with your

Mazatlan order and we will have it ready for you at time of class.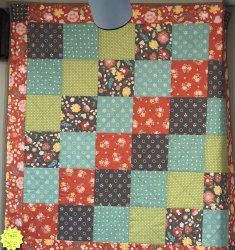 Saturday, March 23rd: Beginning Binding Basics class with Pat H from 1-4 pm

Beginner Binding Basics Learn to prepare binding strips, attach them to your quilt edge, and turn mitered corners. We will also discuss a 2 color binding technique that can give your quilt binding a pop of color. Every quilter needs this class to give their quilts a nice finish