Creekside Quilting's Creative Classes and Events June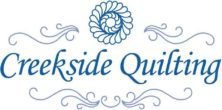 Upcoming June Classes and Events
June 1st-June 30th
is the All Iowa Shop Hop! Read More About the All Iowa Shop Hop
here
One highlight of the All Iowa Shop Hop is
Linzee McCray's History of Feedsacks
! We have a few bolts left of that collection.
(***Order Feed Sacks True Blue Cornflower
here
. Order Feed Sacks True Blue 30's Blue
here
. Order Feed Sacks Red Rover True Blue
here
. Order Feed Sacks True Blue Navy
here
. Order Feed Sacks True Blue Regatta
here
.)
I have to toot this lovely ladies horn....
my high school friend Becky Arndt Tew, took Pat's Beginning Quilting Classes and created this gorgeous quilt top! Today she was in the store to collect fabric for her next project! I love watching others catch the "quilting bug"! Wanting to learn to quilt or get a refresher course? Watch for new classes coming this fall. Call if you want a one on one class. Becky Arndt Tew, you did an excellent job!
Tuesday, June 11th
from noon to 4 pm is
Wool Club
. Everyone is welcome! Watch for more information on a Wool Retreat Weekend in October!
Wednesday,
June 12th:
There's always room for one more
Scrappy Happy Stitchers
Come join a new Scrap Quilt group at Creekside meeting monthly! Share ideas and discussions with other like minded quilters! We'll meet on the 2nd Wednesday of the Month starting May 8th from 10-11:30! A scrappy trunk show by Diane T will start out the first get together. Come and share ideas, learn some new tips and techniques, start a project using all those scraps, show and tell, and of course, meet new friends! Cost is $10 for the whole year! 10-11:30 am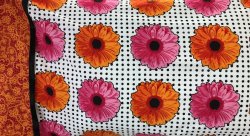 Kids Class Friday, June 14th 1-3 pm:
No need to bring a sewing machine, but bring your own fabric and sewing supplies. Open to kids 12-18 years of age.
Register here for the
Burrito Style Pillow Case
Saturday, June 15th
from 10:30-11:30 is our Whatnot's Club with Barb
Saturday, June 15th
from 1-4 pm is Lori Holt Monthly Technique Class with Susie Hunkin! Register
here


Monday, June 17th:
English Paper Piecing Club 1-4 Open to anyone who likes to paper piece!
Tuesday, June 18th
: Sharon's Applique Group 2 from 10:30-12:30 will be learning a new applique technique each month. This month the focus is on Pattern, Vases and Vines. Full six month class register
here
. One Month at a Time register for June
here
.
Tuesday, June 18th
Binding Sisters (closed group)
Wednesday, June 19th Applique Sew-in
10-4! If you hand applique, this group is for you! Have you just taken one of our several applique classes? Well come join this group to get more practice, new ideas and opinions, lots of laughter, and lunch at Mazatlan!!! It's a full day of sewing and fun and it's FREE! More information
here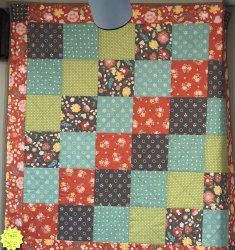 Thursday, June 20th
:
Beginning Binding Basics
starting at 5:30 pm. A perfect binding is hard to achieve. Do you just need a re-fresher course or do you want to learn to prepare binding strips, attach them to your quilt edge, and turn mitered corners from the beginning. This class is for you! We will also discuss a 2 color binding technique that can give your quilt binding a pop of color. Every quilter needs this class to give their quilts a nice finish. Register for class
here
NEW!!
Can you imagine sewing for 15 and 1/2 hours???? We have a few seats left for this nutty attempt to sew for 15 1/2 hours!!
Friday, June 21st Sunrise to Sunset Summer Solstice Retreat:
What a wonderful way to celebrate the beginning of summer and spending the day sewing, knitting or appliqueing from sun up to sun set! Come join Creekside Quilting for their
Sunrise to Sunset Summer Solstice Retreat
. Yes you guessed it, we will open our doors at 5:30 am in order to set up and begin sewing at 5:41 am (sunrise) and finish up our projects for the day, at 8:53 pm (sunset). It's the longest day of the year, a celebration of the beginning of summer, and a perfect way to spend our day sewing, appliqueing, or knitting! Read
HERE
for more information. We have 4 seats left for a day of fun!
Monday, June 24th
is Clothesline Club group 1
Tuesday, June 25th
is the Des Moines Area Quilter's Guild meetings at 1 pm and 7 pm. Read more
here
. Everyone is welcome and you can register at the meeting or on-line
Friday, June 28th
UFO Club
This will be the last gathering for the 2018-2019 year. We are taking
registration
for the upcoming year, 2019-2020!
Friday, June 28th
Sit, Sew, and Sip with Wine and Cheese Register
here
Newbies are ALWAYS welcomed!!! Register on line or in the store! This is a relaxing evening to end your month and complete that one last project. Every month so far, knocking on wood, our classroom has been filled with so much laughter...if I could bottle it, I'd be rich!
Saturday, June 29th
, 1-4 Rosella Hanson, a certified Tucker University instructor, is doing a seven month series of Tucker Technique Classes! This is the fourth in the series of seven. The goal of this series is to teach the fundamental tools of Deb Tucker's Studio 180 Design using scraps of fabric or by making the optional free project.
Corner Beam is a block that consists of a diamond shape and 2 side triangles using the Deb Tucker Ruler. 1-4 Register for class
HERE
Order ruler
HERE

All class fees go straight to the instructor. Due to the time each teacher puts into preparing for a class, no refunds will be made for canceling a class within one week of the class date. In the same respect, should we need to cancel a class due to not meeting the minimum amount of students, we will cancel the class one week prior class date and offer a full refund or a class credit toward another class.

Check out our website at www.creeksidequiltingiowa.com for more upcoming classes. Our developing June and July schedule of classes is available at www.creeksidequiltingiowa.com
This Weeks Coupon
Order from our website www.creeksidequiltingiowa.com and use the promo code Love to Order Online and receive 15% off your products. Normal exclusions apply.
From my family to yours, thank you for shopping at Creekside Quilting!
Happy Sewing! karen steggerda