Creekside Quilting Newsletter 06/18/2019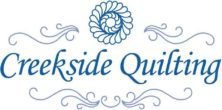 Look at these two amazing Laura Heine quilts that visited our shop last week! They are absolutely stunning!!


Elephant was done by Jan Hall

Tea Cup was done by Marj Luchtenburg


Laura Heine is HOT right now, and we have everything you are looking for at Creekside Quiting in order to make one of her quilts.
Let's start with the class we are offering in July.
The Laura Heine Mini Pincushion Collage Class is
Friday, July 19th
from 10:30-4 instructed by Debby who has made several Laura Heine quilts! Register
HERE
We have the pattern (click
HERE
)and kits (order
HERE
) available.
Laura Heine's NEWEST fabric line: Bird of Paradise-Gray (order
HERE
) Sunflower Lavender (order
HERE
) Pointed Petal- Gray (order
HERE
) Daisy-Plum (order
HERE
) Collage Fushion Grey (order
HERE
) Allyssum-Yellow (order
HERE
) Bouquet-Charcoal (order
HERE)

Steam a Seam by the yard (order
HERE
)
We also received in one of her newest patterns, Hazel Nutt Collage Pattern! (order
HERE
)
We also have the Live Laugh Love Pillow pattern (order
HERE
) and more kits are being cut weekly! Call to reserve yours as they just fly out the door!
BIG Goddess Pressing Sheets Order
HERE
What Else is New at Creekside Quilting?
This beautiful table runner was quilted by Rhonda Sayler! Modern 180 Flight Path pattern order
HERE
We have fat quarter bundles (order
HERE
) to go with it if you are interested in using the same fabrics.
Yes they are tiny but what fun for a small monthly project!
NEW
BOM coming your way July 1st! Finish at 6" x 8". Join us in a monthly seasonal series from Suzn Quilts. Each little quilt has a monthly theme accented with tiny Dresden blades. BOM will be a complete kit...pattern, template and fabric included for the top, binding, backing and batting. Join in the Dresden fun. Standing display rack sold separately. Register
HERE
for the full year and be guaranteed the kit, fabric and pattern.
Lori Holt has a new sew along this fall called Granny's Garden! Pre-order the kit with us
here
. Pre-order the kit this week and use our online coupon Love To Order Online and receive 15% off! Order
here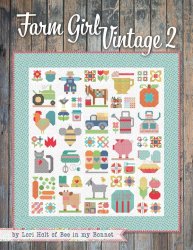 Lori Holt also has a new book coming out this fall, Farm Girl Vintage 2! Pre-order this kit with us
here
. Pre-order the kit this week and use our online coupon Love To Order Online and receive 15% off! Order
here

***If you have an interest in doing the Sew-Along as a group OR the new Farm Girl Vintage 2 as a class, please email me hereWhat's New with Pfaff?
During the All Iowa Shop Hop, I have knocked 35% off several of our Pfaff Sewing Machines. Come in and check them out! See a machine you like, but it's not marked down? Let me know and maybe we can strike up a deal! This offer is only good through the end of the month and you won't see prices lower anytime soon, so check us out and give our Pfaff machines a try! The one feature I truly love with my Pfaff is the built in walking foot! EVERY fabric sews up beautifully!
Pfaff Quilt Expression 720 Learn more
HERE

Pfaff Creative Icon. Learn more
HERE
Pfaff Passport 2.0 Learn More
HERE
or the Pfaff Passport 3.0 Learn More
HERE

Upcoming June Classes and Events

June 1st-June 30th is the All Iowa Shop Hop! Read More About the All Iowa Shop Hop here


One highlight of the All Iowa Shop Hop is Linzee McCray's History of Feedsacks! We have a few bolts left of that collection.
(***Order Feed Sacks True Blue Cornflower here. Order Feed Sacks True Blue 30's Blue here. Order Feed Sacks Red Rover True Blue here. Order Feed Sacks True Blue Navy here. Order Feed Sacks True Blue Regatta here.)

Tuesday, June 18th: Sharon's Applique Group 2 from 10:30-12:30 will be learning a new applique technique each month. This month the focus is on Pattern, Vases and Vines. Full six month class register here. One Month at a Time register for June here.

Tuesday, June 18th Binding Sisters (closed group)

Wednesday, June 19th Applique Sew-in 10-4! If you hand applique, this group is for you! Have you just taken one of our several applique classes? Well come join this group to get more practice, new ideas and opinions, lots of laughter, and lunch at Mazatlan!!! It's a full day of sewing and fun and it's FREE! More information here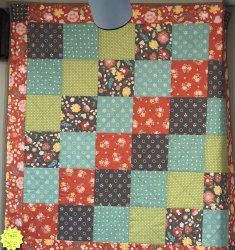 Thursday, June 20th: Beginning Binding Basics starting at 5:30 pm. A perfect binding is hard to achieve. Do you just need a re-fresher course or do you want to learn to prepare binding strips, attach them to your quilt edge, and turn mitered corners from the beginning. This class is for you! We will also discuss a 2 color binding technique that can give your quilt binding a pop of color. Every quilter needs this class to give their quilts a nice finish. Register for class here


NEW!! Can you imagine sewing for 15 and 1/2 hours???? We have a few seats left for this nutty attempt to sew for 15 1/2 hours!!Friday, June 21st Sunrise to Sunset Summer Solstice Retreat: What a wonderful way to celebrate the beginning of summer and spending the day sewing, knitting or appliqueing from sun up to sun set! Come join Creekside Quilting for their Sunrise to Sunset Summer Solstice Retreat. Yes you guessed it, we will open our doors at 5:30 am in order to set up and begin sewing at 5:41 am (sunrise) and finish up our projects for the day, at 8:53 pm (sunset). It's the longest day of the year, a celebration of the beginning of summer, and a perfect way to spend our day sewing, appliqueing, or knitting! Read HERE for more information. We have 3 seats left for a day of fun!

Monday, June 24th is Clothesline Club group 1
Tuesday, June 25th is the Des Moines Area Quilter's Guild meetings at 1 pm and 7 pm. Read more here. Everyone is welcome and you can register at the meeting or on-line
Friday, June 28th UFO Club This will be the last gathering for the 2018-2019 year. We are taking registration for the upcoming year, 2019-2020!
Friday, June 28th Sit, Sew, and Sip with Wine and Cheese Register here Newbies are ALWAYS welcomed!!! Register on line or in the store! This is a relaxing evening to end your month and complete that one last project. Every month so far, knocking on wood, our classroom has been filled with so much laughter...if I could bottle it, I'd be rich!


Saturday, June 29th, 1-4 Rosella Hanson, a certified Tucker University instructor, is doing a seven month series of Tucker Technique Classes! This is the fourth in the series of seven. The goal of this series is to teach the fundamental tools of Deb Tucker's Studio 180 Design using scraps of fabric or by making the optional free project.

Corner Beam is a block that consists of a diamond shape and 2 side triangles using the Deb Tucker Ruler. 1-4 Register for class HERE Order ruler HERE
Upcoming July Classes and Events

Thursday July 4th, Creekside Quilting will be having their first ever Firecracker Sale! More details to come...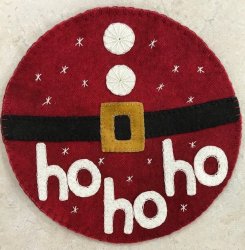 Sunday, July 7th: 1:15-3:45

Countdown to Christmas Open Sew Come sew on your Christmas projects while enjoying Christmas music, tea and cookies!


Monday, July 8th Clothesline Club Group 2:

Tuesday, June 11th

from noon to 4 pm is

Wool Club

. Everyone is welcome!




NEW! Award Winning Carol Moeller's will be teaching the applique technique of Turned Applique with Sewing Machine on Thursday, July 11th from 10:30-4. She will be teaching this patriotic table topper she designed called Country Charm! If you have wanted to do applique but just did not know where to start, or maybe you don't have the patients it takes to do needle turn hand applique. Well this workshop is one you will want to take to learn a fun and easy technique on how to do turned edge applique with your sewing machine that looks like it is done by hand. In the workshop we will make the lovely Country Charm table topper. You will learn how to have nice smooth curves, perfect circles, and sharp points on the tips of your appliques. If you have been afraid to work with bias, this class will also provide you tips to the secrets of dealing with bias edges. Register HERE

Friday, July 12th from 10:30-1 Kids Camp continues with this Patchwork Game Board!

This is a fun and easy pattern to learn to sew and have a completed project by the end of the class to take home! We will provide the sewing machine and pattern! The student will need to bring their sewing accessory kit!

Register HERE

All class fees go straight to the instructor. Due to the time each teacher puts into preparing for a class, no refunds will be made for canceling a class within one week of the class date. In the same respect, should we need to cancel a class due to not meeting the minimum amount of students, we will cancel the class one week prior class date and offer a full refund or a class credit toward another class.

Check out our website at www.creeksidequiltingiowa.com for more upcoming classes. Our developing June and July schedule of classes is available at www.creeksidequiltingiowa.com
Community Outreach Program for May 21st through July 31st: THE QUILTS JUST KEEP COMING IN...THANK YOU!!!! THIS MAKES ME HEART SING!
ALS is a devastating disease, and when I saw this Hopes and Dreams Quilt Challenge come across my email, I knew, as a store, we just needed to support the cause! The challenge is presented by Quilter's Dream Batting,which we carry in our store and I know many of you love using. More Information HERE
This Weeks Coupon
Order from our website www.creeksidequiltingiowa.com and use the promo code Love to Order Online and receive 15% off your products. Normal exclusions apply.
Happy Sewing! karen steggerda