Creekside Quilting Newsletter 07/02/2018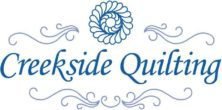 We are trying some NEW things at Creekside Quilting, and they may be a success and we will do them again, or they may be a bomb and we will never do them again! We won't know unless we try, so we are investing our time and energy in trying a few new things and you will be the judge by your participation on whether its a YAY or NAY!
First and our BIGGEST NEW EVENT that I am personally so excited about is.....A Quilter's Village Mystery Quilt!
Diane Tomlinson has designed A Quilter's Village Mystery Quilt downloadable blocks for Creekside Quilting! This starts TODAY! You will be able to download the first block FREE for the next two weeks. Then we will reveal the next block for two weeks, and it will be available for download for FREE two weeks, and so on and so on. Whoops? Missed a download? No problem! We will have the pattern's for sale in the store and on the website, so that you can continue to move forward with the making of this mystery quilt! A limited number of kit's will be available also. Click HERE to get started!
Next is our Tiny Dresden Plate Club, which Barb is leading, and is a year long club of tiny Dresden's!
Pictured is the July block and each month Barb will make up the sample and prepare kits. You can sign up for this year long club and be guaranteed a kit each month, or you can pick and choose on a monthly basis what you would like to do, but a kit may or may not be available. Registration for the Year Long Club will be available a couple more weeks and then it will be a month to month registration. Register for the year long Club HERE buy the stand HERE
Our last but not least, NEW thing we are going to try, is our 4 hour Firecracker Sale on the 4th of July! Creekside Quilting is putting ALL in stock fabrics on sale at 25% off FULL YARD CUTS ONLY! Therefore, if you want 1 1/2 yards, you do not get the discount...it has to be FULL YARD CUTS. Limited to 3 yards per bolt. We will be open on the 4th of July from 11 am - 3 pm ONLY! This has never happened before, so I really don't know what to expect...I guess you will tell us!
What Else is New @ Creekside Quilting?
Julia has been following this book to learn how to quilt in the hoop! She has had great success with this amazing and easy way to use your embroidery machine to quilt in your hoop. Watch for a Lunch and Learn to follow soon! Order your Edge to Edge Quilting on Your Embroidery Machine book HERE
In order to do quilting in the hoop, you will need some basting tape! Order HERE
Free Motion Quilting by Angela Walters is a new book to the store. I know some of you like to follow her on Instagram, and here is her step by step designs in a book! Order HERE


Love this new pattern by Down Grapevine Lane! The pattern is called Desert Windmill. Order HERE
Fruit Stripe Pattern can be done in many ways and colors! Great pattern to use up your stash! Order HERE

We have a few Kim Diehl Simple Whatnot's Club kits available

Apple Baskets Order HERE


Hen House Stars Order HERE


Lickety Split Order HERE

What's New with Pfaff?
Creekside Quilting is more than happy to order any Pfaff sewing machine for you, yet we do not keep a stock of sewing/embroidery machines in the store. On any machines we order for our customers, we require a 50% non-refundable down payment. We do not have demo machines of the Pfaff Hobbylock 2.0 or the Smarter Machines in the store, but we can order you one. It usually takes Pfaff a week to send us a machine, and then we have our technician, Steven Rounds, check the machines the next Wednesday he is in our store.
Upcoming July Classes and Events


July's Kimberbell Project is so appropriate in this heat! A popsicle mini mat! We have put together a few kits with a variety of colors for the popsicles. Available HERE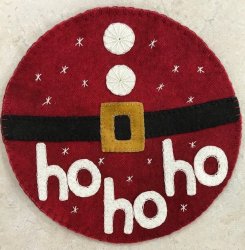 Sunday, July 7th: 1:15-3:45 Countdown to Christmas Open Sew Come sew on your Christmas projects while enjoying Christmas music, tea and cookies!


Monday, July 8th Clothesline Club Group 2: That 30's Thing 1pm This is a closed group

Tuesday, July 9th from noon to 4 pm is Wool Club. Everyone is welcome!


NEW! Award Winning Carol Moeller's will be teaching the applique technique of Turned Applique with Sewing Machine on Thursday, July 11th from 10:30-4. She will be teaching this patriotic table topper she designed called Country Charm! If you have wanted to do applique but just did not know where to start, or maybe you don't have the patients it takes to do needle turn hand applique. Well this workshop is one you will want to take to learn a fun and easy technique on how to do turned edge applique with your sewing machine that looks like it is done by hand. In the workshop we will make the lovely Country Charm table topper. You will learn how to have nice smooth curves, perfect circles, and sharp points on the tips of your appliques. If you have been afraid to work with bias, this class will also provide you tips to the secrets of dealing with bias edges. Register HERE


Monday, July 15th from 1-4 pm will be the English Paper Piecing Monthly Group. Everyone is welcome to join in the fun with your paper piecing projects. Learn more HERE


Tuesday, July 16th from 10:00-noon is Sharon's Applique Group. This month the focus is on Points and Curves and you can register HERE

Tuesday, July 16th from 1-4 is Binding Sisters. This is a closed group

Wednesday, July 17th is our all day Applique Sew-in and is open to anyone who like to hand applique any method! Learn More HERE


Friday, July 19th is our first in a series of 3 Laura Heine Classes from 10:30-4. This month's class is the Mini Tomato Pin Cushion Collage Class. Register for the class HERE
Just want the kit? Order HERE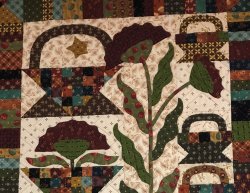 Saturday, July 20th: Simple Whatnot's Club 10:30-11:30



Saturday, July 20th: Susie Hunkin, our Lori Holt expert, bring any Lori Holt project or quilt blocks to work on and have Susie there to help with any questions or issues you are having with a pattern! The cost is $15 for the afternoon. Register HERE


Monday, July 22nd: Clothesline Club Forever 30's. 1 pm This is a closed group

Tuesday, July 23rd: Des Moines Area Quilters Guild Meeting at 1 pm and 7 pm. Learn more HERE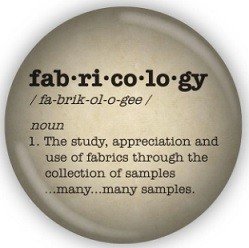 Wednesday, July 24th: Quilt Block Challenge/Fabricology. Learn more HERE


NEW CLASS! Thursday, July 25th and Thursday August 1st: Beginning Wool Hooking! Diane Theise will focus on the process of rug hooking and go over tools, wool, and finishing techniques. Learn More and Register HERE
Friday, July 26th: UFO Club will begin again for the upcoming 2019-2020 year starting at 1pm! Come join us and get those UFO's done! Register HERE!
Friday, July 26th: starting at 5 pm is Sit, Sew, and Sip with Wine and Cheese! Register HERE

Saturday, July 27th: Tucker Technique Make up Session starting at 9 am. Did you miss a class in Rosella's Tucker Technique Series? Bring your rulers, sewing supplies, and make up the class you missed with Rosella. Register HERE


Saturday, July 27th: Tucker Technique Diamond Rects class. Register HERE

All class fees go straight to the instructor. Due to the time each teacher puts into preparing for a class, no refunds will be made for canceling a class within one week of the class date. In the same respect, should we need to cancel a class due to not meeting the minimum amount of students, we will cancel the class one week prior class date and offer a full refund or a class credit toward another class.

Check out our website at www.creeksidequiltingiowa.com for more upcoming classes. Our developing June and July schedule of classes is available at www.creeksidequiltingiowa.com
LOOK AT ALL THESE BEAUTIFUL QUILTS THAT ARE COMING IN FOR ALS!!! THANK YOU! THANK YOU! THANK YOU! KEEP THEM COMING UNTIL THE END OF THE MONTH!
This Week's
Firecracker Sale is our coupon this week. Come into the store on the 4th of July from 11 am - 3 pm and take advantage of 25% off all in stock fabrics. If you want to order fabrics online, use the coupon code FIRECRACKER SALE. But remember it is only good for FULL YARD CUTS...no in-between cuts! Limit 3 yards per bolt.
Happy Sewing! karen steggerda