Skip Navigation
Website Accessibility
Creekside Quilting Newsletter 07/09/2019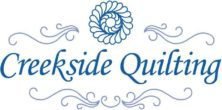 Hoping everyone had a wonderful 4th of July Weekend! Celebrations were everywhere this weekend! It's such a festive and fun time of year! Special thanks to all our service men and women and their families, for their sacrifices and for their love of our country. How blessed we are to have each of you!
July is also known as Christmas in July because we are a half way to Christmas, and so many people just LOVE the Christmas holiday season! We were VERY festive on Sunday with our Christmas Countdown! So last week, we received in a little more Christmas fabric to start off the month, with our new arrival by Moda called Sweet Christmas, designed by Urban Chiks!
You can see individual fabrics HERE and place any orders on line. We will have it cut and ready for pick-up when you decide to venture our way!
And, wait for it....wait for it....it comes with a cute digital panel! Order HERE

This next product is a life saver! For all you Tucker Technique people or anyone who has rulers that like to move around on you when you are cutting out fabric pieces....spray a little of this on the wrong side of the ruler, and truly, it slips no more! Perfect cuts every time!


Grippy Non-Slip Coating is a miracle....and best yet...no need to throw out those rulers for new ones! Just spray this on the back of the ruler and the magic happens! Order HERE


My favorite magazine of all time....Quiltfolk! Just arrived and it's based in Southern California! I already called my son to let him know I would be making a trip out there to see one of the shops featured in this quarter's magazine! I have a year to do this before he moves to Illinois. Little does he know, by then, they might have a magazine featuring the stores in Illinois! Order HERE


Barb's pattern Block Party with My Best Friends is a newer pattern designed by Barb! It's so sweet and charming! Order the pattern HERE


And of course we wouldn't want to have a Block Party with OUR Best Friends without offering a kit to go along with the pattern! Order HERE

The first block of A Quilter's Village Mystery Quilt, has been released! Next week, I hope to have a Facebook page where you can post your blocks for all to see and to share! This will keep us motivated to complete the project! Just thrilled so many people are excited about this project!
Diane Tomlinson has designed A Quilter's Village Mystery Quilt downloadable blocks for Creekside Quilting! You will be able to download the first block FREE for the next week. Then we will reveal the next block. Click HERE to get started!

A limited number of kit's are available! Order HERE
This will be the last week to sign up for the Year Long Club of the Tiny Dresden Plate and be guaranteed a kit! The patterns alone will be available for order starting next week.
Pictured is the July block and each month Barb will make up the sample and prepare kits. You can sign up for this year long club and be guaranteed a kit each month, or you can pick and choose on a monthly basis what you would like to do, but a kit may or may not be available. Registration for the Year Long Club will be available a couple more weeks and then it will be a month to month registration. Register for the year long Club HERE buy the stand HERE
What's New with Pfaff?
Creekside Quilting is more than happy to order any Pfaff sewing machine for you, yet we do not keep a stock of sewing/embroidery machines in the store. On any machines we order for our customers, we require a 50% non-refundable down payment. We do not have demo machines of the Pfaff Hobbylock 2.0 or the Smarter Machines in the store, but we can order you one. It usually takes Pfaff a week to send us a machine, and then we have our technician, Steven Rounds, check the machines the next Wednesday he is in our store.
Upcoming July Classes and Events
July's Kimberbell Project is so appropriate in this heat! A popsicle mini mat! We have put together a few kits with a variety of colors for the popsicles. Available HERE


Tuesday, July 9th from noon to 4 pm is Wool Club. Every "woolie" is welcome!


NEW! Award Winning Carol Moeller's will be teaching the applique technique of Turned Applique with Sewing Machine on Thursday, July 11th from 10:30-4. She will be teaching this patriotic table topper she designed called Country Charm! If you have wanted to do applique but just did not know where to start, or maybe you don't have the patients it takes to do needle turn hand applique. Well this workshop is one you will want to take to learn a fun and easy technique on how to do turned edge applique with your sewing machine that looks like it is done by hand. In the workshop we will make the lovely Country Charm table topper. You will learn how to have nice smooth curves, perfect circles, and sharp points on the tips of your appliques. If you have been afraid to work with bias, this class will also provide you tips to the secrets of dealing with bias edges. Register HERE


Monday, July 15th from 1-4 pm will be the English Paper Piecing Monthly Group. Everyone is welcome to join in the fun with your paper piecing projects. Learn more HERE


Tuesday, July 16th from 10:00-noon is Sharon's Applique Group. This month the focus is on Points and Curves and you can register HERE

Tuesday, July 16th from 1-4 is Binding Sisters. This is a closed group

Wednesday, July 17th is our all day Applique Sew-in and is open to anyone who like to hand applique any method! Learn More HERE


Friday, July 19th is our first in a series of 3 Laura Heine Classes from 10:30-4. This month's class is the Mini Tomato Pin Cushion Collage Class. Register for the class HERE
Just want the kit? Order HERE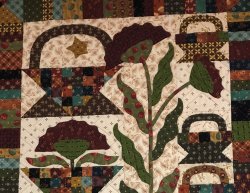 Saturday, July 20th: Simple Whatnot's Club 10:30-11:30



Saturday, July 20th: Susie Hunkin, our Lori Holt expert, bring any Lori Holt project or quilt blocks to work on and have Susie there to help with any questions or issues you are having with a pattern! The cost is $15 for the afternoon. Register HERE


Monday, July 22nd: Clothesline Club Forever 30's. 1 pm This is a closed group

Tuesday, July 23rd: Des Moines Area Quilters Guild Meeting at 1 pm and 7 pm. Learn more HERE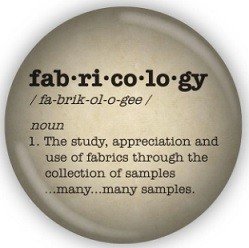 Wednesday, July 24th: Quilt Block Challenge/Fabricology. Learn more HERE


NEW CLASS! Thursday, July 25th and Thursday August 1st: Beginning Wool Hooking! Diane Theise will focus on the process of rug hooking and go over tools, wool, and finishing techniques. Learn More and Register HERE
Friday, July 26th: UFO Club will begin again for the upcoming 2019-2020 year starting at 1pm! Come join us and get those UFO's done! Register HERE! Come Join Us!!!
Friday, July 26th: starting at 5 pm is Sit, Sew, and Sip with Wine and Cheese! Register HERE

Saturday, July 27th: Tucker Technique Make up Session starting at 9 am. Did you miss a class in Rosella's Tucker Technique Series? Bring your rulers, sewing supplies, and make up the class you missed with Rosella. Register HERE


Saturday, July 27th: Tucker Technique Diamond Rects class. Register HERE

All class fees go straight to the instructor. Due to the time each teacher puts into preparing for a class, no refunds will be made for canceling a class within one week of the class date. In the same respect, should we need to cancel a class due to not meeting the minimum amount of students, we will cancel the class one week prior class date and offer a full refund or a class credit toward another class.

Check out our website at www.creeksidequiltingiowa.com for more upcoming classes. Our developing June and July schedule of classes is available at www.creeksidequiltingiowa.com
EVERY TIME A QUILT COMES IN FOR ALS, IT TRULY BRINGS A TEAR TO MY EYE!!! THANK YOU! THANK YOU! THANK YOU! KEEP THEM COMING UNTIL THE END OF THE MONTH! THIS WARMS MY HEART MORE THAN YOU WILL EVER KNOW, AS MY DEAR FRIEND'S FAMILY IS STRUGGLING WITH THIS AWFUL DISEASE, AND....WELL...THANK YOU FOR SUPPORTING SUCH A WONDERFUL CAUSE!
This Week's Coupon
This week's coupon is 15% off all thread. Limit to three. Please let us know when checking out you want to use the coupon. OR you can order online and and use the coupon code Thread is My Color
Happy Sewing! karen steggerda