Creekside Quilting Newsletter 08/20/2019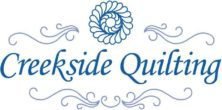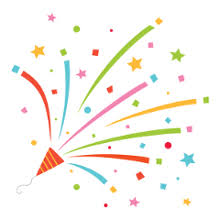 I received an unexpected call last week, that totally blew me away! I can honestly and factually say, we have the most generous, caring customers in the nation!! The call was from Quilter's Dream Select Batting and they wanted to let us know that we sent in the most quilts for the Hopes and Dreams Quilt Challenge for ALS and were #1 IN THE NATION!! Can you believe this? I truly was blown away by the call and all I can say is HUGE KUDOS to each of you that supported the challenge and brought in quilts to donate for such a good cause! The quilts will be auctioned off to raise money for ALS. THANK YOU!! THANK YOU!! THANK YOU!! What an amazing, generous group of quilter's you are!!!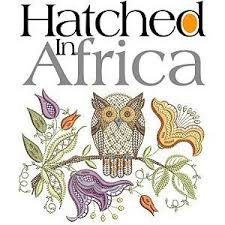 Our next community project is Hatched in Africa! Santi's visit to Creekside will help people in Africa. Read more about this HERE and mark your calendars to visit Santi on Saturday, September 7th starting at 1 pm at Creekside Quilting to see her trunk show and make purchases. Register HERE



What's New @ Creekside Quilting?
Kaffe's NEW Spring line came in this past week. It can be ordered online HERE
We received in two bolts of the Valori Wells recently released fabric line called Murmur. It can be ordered HERE
For those making someone special in their life a Breast Cancer Quilt, we have added to our novelty section this Pink Ribbon fabric! Order HERE

Kim Diehl's Wit and Wisdom 2019 Collection is now out and available for sale. We held back all the fabrics for our Simple Whatnot's Club so that they would have all the fabric needed to complete the 8 monthly projects.
Starting August 30th, Creekside Quilting is participating in a Strip Poker Chip Run with Adel Quilting & Dry Goods, Ben's Five and Dime in Panora, The Iowa Quilt Block and The Stitch! Read more about this HERE Download the postcard to play HERE

Creekside is Hiring!
We are looking for a person to do monthly embroidery projects for the store and possibly hold a monthly Embroidery Club

We are also looking for a person to do knitting projects and host our monthly Sit and Knit Club

We are also looking for a person to be a monthly floater and commit to two Saturday's a month and one Sunday. Our hours on Saturday are 9:30-5:15 and Sunday 12:45-2:15.

Please come in and request an application and return to the store before the 7th of September. I will be doing interviews the week of September 9th.
Block #4 Reveal is the Mosaic House! Don't forget to download our Downloadable Mystery Quilt Block A Quilter's Village Mystery Quilt as it continues on with Block #4 reveal! Free download continues until August 26th. This block is called Mosaic House and can be downloaded from our What's New Website page HERE along with the kit. Please remember to share your blocks on our Facebook page Creekside Quilting Mystery Quilt: A Quilter's Village!

What's New with Pfaff



EXTENDED UNTIL THE END OF AUGUST!

Creekside Quilting's Iowa State Fair Special includes a free Pfaff Passport 3.0 with the sale of a specially priced Icon...the Creative Icon or the Performance Icon. The Pfaff Passport 3.0 is a great machine to sew on and light weight for retreats, travel, or a second home. Pfaff Passport details HERE Creative Icon details HERE Performance Icon HERE We also have special pricing on all machines in the store...come in or call and sit down and try one out! You'll love the PFAFF IDT system.


We had a couple of Pfaff Ambition Essentials left over from the fair Patrick Lose Classroom, and have brought them back to the store to sell at the same Iowa State Fair Price of $499! Add on the extra quilting feet package for $50. This is a great sewing machine and comes with a full one year warranty from Pfaff!

For ALL Iowa State Fair Specials on Pfaff Sewing Machines click HERE

Pfaff August Promotions

Pfaff Ambition 610 is on sale for $699. Click HERE for details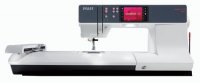 Pfaff Creative 3.0 is on sale for $2999. Click HERE for details
Pfaff Creative 4.5 is on sale for $4999. Click HERE for details

Pfaff Creative Icon Sewing and Embroidery Machine has a mail in rebate of $700 in addition to our Iowa State Fair in store sale price. Click HERE for details.

Pfaff Expression 710 is on sale for $1999. Click HERE for details.

Pfaff is giving a FREE extension table ($100+ value) with the purchase of an Ambition 610, 620, or 630 or an Expression sewing machine. Click HERE for details.

Come in and check out the prices we have in our store and compare them to other dealers!
Upcoming Classes
View our August Monthly Calendar HERE
Saturday, August 24th Tucker Technique Class: Square Squared with Rosella Hanson Learn More and Register HERE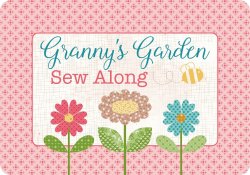 Anyone want to join me on the weekly Lori Holt Granny's Garden sew along? Check out Lori's blog HERE or contact me and I will help you get registered for the sew along....starts Monday, August 26th
Friday, August 30th UFO's Friday Afternoon Club Learn More and Register
HERE Come finish those PhD's (Projects Half Done)!
September Calendar View HERE
Friday, September 6th Laura Heine Featherweight Class with Debby Drottz Learn More and Register HERE Order the kit HERE Order the Pattern HERE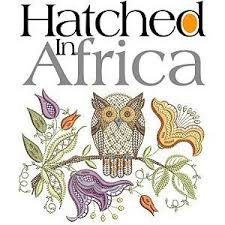 Saturday, September 7th Hatched in Africa Event starting at 1 pm Learn More and Register HERE
Our Classroom will be CLOSED from September 13th through September 20th, due to the Des Moines Area Quilter's Guild Judged Quilts. Please bring your quilts to be judged, to our store, during that time.
Thanks to everyone who stopped in at the fair to say hello to me or to take a class! I hope you had a wonderful time! Happy Sewing! karen steggerda