Creekside Quilting Newsletter 08/27/2019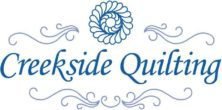 Tuesday's Newsletter....
***I AM SENDING OUT THIS NEWSLETTER, EVEN THOUGH WE ARE STILL HAVING TECHNOLOGY ISSUES AND OUR WEBSITE IS STILL NOT WORKING AT FULL CAPACITY WITH NEW PRODUCTS. SO IF YOU WOULD LIKE TO ORDER SOMETHING NEW FROM THIS NEWSLETTER, PLEASE CALL THE STORE AT (515)276-1977 OR EMAIL ME AT SIENAGRACEPRODUCTIONS@GMAIL.COM SORRY FOR ANY INCONVENIENCE!***
There's never a dull day around Creekside Quilting! This week, this is my view!
I was called for jury duty and have been seated on a criminal case. I've been told it will be short, so hoping to be back in the store by the end of the week! Everyday is an adventure!
What's New @ Creekside Quilting?
We received in a few bolts of the Lori Holt Granny Chic fabric line. We also have the templates and Rulers if you are thinking about doing the Granny's Garden Sew Along!
This Santa Panel would make a great quilt using our BQ4 pattern or a pattern that offers large areas! You could also cut the Santa's apart and make throw pillows to decorate throughout the house!
Sue put together these darling Christmas pillows for the store...we have kits available!
I brought back from the fair, Integration Patterns by Patrick Lose Studios! I just loved this quilt and couldn't pass up the opportunity to share with you!
Ever think about having a game night with your quilting friends? How about using these dice for a fun game of fat quarter trading!
This Friday, August 30th, starts the Strip Poker Chip Run! I picked up the poker chips today!
Creekside Quilting is participating in a Strip Poker Chip Run with Adel Quilting & Dry Goods, Ben's Five and Dime in Panora, The Iowa Quilt Block and The Stitch! Read more about this HERE Download the postcard to play HERE


We are hosting the Des Moines Area Quilters Raffle quilt for a few more days! Come on in and take a look at it!

Creekside is Hiring!
We are looking for a person to be a monthly floater and commit to two Saturday's a month and one Sunday. Our hours on Saturday are 9:30-5:15 and Sunday 12:45-2:15.

Please come in and request an application and return to the store before the 7th of September. I will be doing interviews the week of September 9th.
Block #5 Reveal is the Schoolhouse! This will be available for download when the website is fixed.
Friday, August 30th UFO's Friday Afternoon Club Learn More and Register
HERE Come finish those PhD's (Projects Half Done)!
September Calendar View HERE
MONDAY SEPTEMBER 2ND, WE WILL BE CLOSED FOR THE LABOR DAY HOLIDAY!


Friday, September 6th Laura Heine Featherweight Class with Debby Drottz Learn More and Register HERE Order the kit HERE Order the Pattern HERE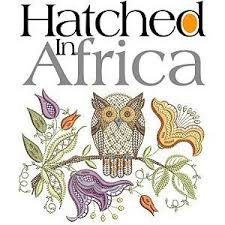 Saturday, September 7th Hatched in Africa Event starting at 1 pm Learn More and Register HERE
Our Classroom will be CLOSED from September 13th through September 20th, due to the Des Moines Area Quilter's Guild Judged Quilts. Please bring your quilts to be judged, to our store, during that time.


Sunday, September 22nd: SIT AND KNIT IS BACK and this time we have Elaine leading our group! Elaine is an award winning knitter and has a vast knowledge of knitting. So bring your projects and let's start up again with a Sit and Knit Group! Bring your questions and Elaine will help you with any project! Brand new to knitting, Elaine is a wonderful teacher! Sunday, September 22nd from 1:30-3:30. Everyone knitter is welcome!

What's New with PFAFF?

Just FYI, I received notice this week, that Pfaff is raising sewing machine prices starting September 16th. If you are interested in a new sewing machine, been on the fence about buying a machine, well the next two weeks would be a great time to order your machine before the prices go up!


As a special treat, I've decided to offer our store demo's of the Creative Icon and Performance Icon at the lowest prices ever. They come with a full Pfaff warranty and we have a certified technician in our store. They sew like a dream, and you will fall in love with this machine!


We still have a couple of Ambition Essentials from the state fair priced at $499.

Help me clean house and come see us to take home a sewing machine today! Purchase your machines before the prices go up on September 16th!



This Week's Coupon



We are trying something new with sometime daily and sometimes weekly sales posted on Instagram and Facebook. Check us out to see what we are up to! Creekside Quilting Iowa


I hope the website is working better next week! I apologize for the inconvenience of not being able to order new products online! Happy sewing! karen steggerda