Creekside Quilting Newsletter 09/10/2019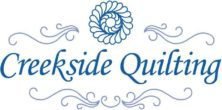 We had some great responses to last weeks challenge! The challenge was to submit a sentence on our Facebook page describing this picture and be in a drawing to win a Laura Heine Pin Cushion fabric kit and pattern. Here is the picture:
Here are the sentences submitted:
The fall leaves are resting on the laurels of pins and needles in the next season.
Hmm, seems that plants have their own fasteners! The rest of us use pins!
Nature's beauty prevails!
Hang on the fabric is up here
Life finds a way, even if it is between a rock and a hard place!
And here is our winner of a Laura Heine Pin Cushion Kit and pattern....Susan Koscielak! Thank you to everyone who submitted a comment! They were fun to read and some very clever ideas!
What's New @ Creekside Quilting?


23 bolts of Hoffman's 1895 solid Batiks! Gorgeous colors to go with anything!

Books! Books! Books! Should you see something you'd like to order, but it says out of stock, call us and let us put in a special order for you!
English Paper Piecing, A Stitch in Time by Sharon Burgess, has 18 fun projects! Order HERE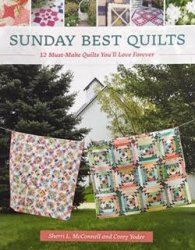 Sunday Best Quilts came into the store, checked into the system, and as it was laying on the table, was sold to the lady walking by....more are on order and should arrive soon!
Zootropolis is a cute quilt pattern book. The patterns would also look cute on bibs, or pillows, or diaper bags or...well you get the picture! Order HERE
Home Grown is an applique book where patterns could be done by hand, machine, or in wool! Order HERE
Step-by-Step Free Motion Quilting by Christina Cameli. Order HERE
Kaffe Fasett's Brilliant Little Patchwork Cushions and Pillows Order HERE
Misc Items!


Cross Stitch pattern by Lori Holt called Happy Camper. Order HERE

An embroidery kit for a Children's Pillowcase! Order HERE


Cute little We Whisk You A Merry Christmas buttons from Kimberbell! Order HERE


August 30th through September 30th, is the Strip Poker Chip Run!
Creekside Quilting is participating in a Strip Poker Chip Run with Adel Quilting & Dry Goods, Ben's Five and Dime in Panora, The Iowa Quilt Block and The Stitch! Read more about this HERE Download the postcard to play HERE

Block #5 Reveal is the Schoolhouse! Since our website was down the first week this block came out, we are going to give people another week to get the free download. Download HERE
Clothesline Club Online Sew Along Block Two is ready! Order the pattern and history of the Sunbonnet Sue HERE
Kimberbell September Project is now ready for your flash drives! This project is easy and fast, and will get you started with your Halloween Decorating!

September Calendar View HERE

Tuesday, September 10th from noon to 4 pm is Wool Club. Everyone is welcome!

Our Classroom will be CLOSED from September 13th through September 20th, due to the Des Moines Area Quilter's Guild Judged Quilts. Please bring your quilts to be judged, to our store, during that time.
Sunday, September 22nd: SIT AND KNIT IS BACK and this time we have Elaine leading our group! Elaine is an award winning knitter and has a vast knowledge of knitting. So bring your projects and let's start up again with a Sit and Knit Group! Bring your questions and Elaine will help you with any project! Brand new to knitting? Elaine is a wonderful teacher! Sunday, September 22nd from 1:30-3:30. Every knitter is welcome!



Des Moines Area Quilt Show is September 26th through the 28th at the Cultural Center at the Iowa State Fair Grounds! Creekside Quilting is sponsoring the cafeteria and we will have coupons available to come shop in our store while you are in town! Read more details about the quilt show HERE
Friday, September 27th UFO's Friday Afternoon Club Learn More and Register
HERE Come finish those PhD's (Projects Half Done)!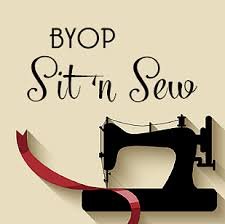 Friday, September 27th Sit, Sip, and Sew at 5-7 pm! Bring your own project, and end your week and month, sewing with friends!
What's New with PFAFF?
Pfaff is raising sewing machine prices starting September 16th. If you are interested in a new sewing machine or been on the fence about buying a machine, well now is a great time to order your machine before the prices go up!
As a special treat, I've decided to offer our store demo's of the Creative Icon and Performance Icon at the lowest prices ever!! They come with a full Pfaff warranty, an overview lesson on how to use them, and we have a certified technician in our store. They sew like a dream, and you will fall in love with this machine!
Help me clean house and come see us to take home a sewing machine today! Purchase your machines before the prices go up on September 16th!
This Week's Coupon 09/10/2019 through 09/16/2019
I don't know what Julia has planned for our Flash Sale this week, but it might be our collections of Halloween Fabric?? Watch our Facebook and Instagram (Creekside Quilting Iowa) for more on our Weekly Flash Sales! In case you have missed the past few flash sales, we have had Patrick Lose fabrics, William Morris fabrics and Moda Patriotic Fabrics at 40% off the past three weeks. Join us on Facebook and Instagram, watch our posts and SAVE!

In store coupon will be Pfaff sewing machine accessories 10% off!

Happy sewing! karen steggerda