Creekside Quilting Newsletter 09/17/2019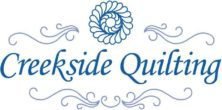 We had two winners on our Guess the Final Score game we played on Instagram and Facebook on Saturday. Congratulations to Karen Thompson and Anna Steggerda for guessing the Hawks would win by1 point to Iowa State. Each will receive a $25 gift card from Creekside Quilting! Thanks to everyone who played!

Watch our Facebook page and Instagram page this week for what's going on and you never know when a game or sale will pop up! One thing you should know is we are trying something new this Thursday night at 7 pm on Facebook....check in on us to see what we are up too! Creekside Quilting Iowa is where you can find us on Facebook and Instagram. Read More HERE
What's New @ Creekside Quilting?
These darling Robert Kaufman "Oh How They Grow" fabric panels, are used for a baby's growth chart! Put a baby girl in between the two wings and she is wearing a crown. Order the panel for the little girl online HERE
Order the jungle Robert Kaufman "Oh How They Grow" fabric panel HERE
"
We also received in this 108" Patriotic Wide Back which can be ordered HERE
Another panel we received in by Robert Kaufman is this Southern Belles Vintage in multi color. We also received it in a red (not pictured). Order the multi colored panel HERE Order the red panel HERE
And green and purple fabric is always a hit, but hard to find! We received in 4 bolts of this Robert Kaufman fabric line called Meredith! You can order the four fabrics HERE
People have been enjoying our laser cut Sunbonnet Sue's, and when I came across this Lori Holt Sew She Did Laser Cut applique project, I knew I must have it for the store! You can order it HERE

September Calendar View HERE

Our Classroom will be CLOSED from September 13th through September 20th, due to the Des Moines Area Quilter's Guild Judged Quilts. Please bring your quilts to be judged, to our store, during this time.


This Thursday, September 18, we will be having our very first "Show and Sell!" We will be going LIVE on Facebook at 7 pm CST to showcase seasonal fabrics and giving you the chance to place your orders right in the comments! You get to shop an amazing selection of fabrics in your pajamas! Here is how it works:
We show you a beautiful fabric. We will give each fabric an identifying number and tell you the price and how many yards we have.

Write in the comments how many yards you want!

After the video is over, we will organize all the comments and send out invoices. You pay, we ship, and you have brand new fabric!
We are so excited to share our fabric with everyone--be sure to watch our Facebook page at 7 pm on Thursday!
Sunday, September 22nd: SIT AND KNIT IS BACK and this time we have Elaine leading our group! Elaine is an award winning knitter and has a vast knowledge of knitting. So bring your projects and let's start up again with a Sit and Knit Group! Bring your questions and Elaine will help you with any project! Brand new to knitting? Elaine is a wonderful teacher! Sunday, September 22nd from 1:30-3:30. Every knitter is welcome!



Des Moines Area Quilt Show is September 26th through the 28th at the Cultural Center at the Iowa State Fair Grounds! Creekside Quilting is sponsoring the cafeteria and we will have coupons available to come shop in our store while you are in town! Read more details about the quilt show HERE
Friday, September 27th UFO's Friday Afternoon Club Learn More and Register
HERE Come finish those PhD's (Projects Half Done)!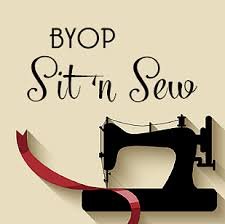 Friday, September 27th Sit, Sip, and Sew at 5-7 pm! Bring your own project, and end your week and month, sewing with friends!

View Our October Calendar of Classes HERE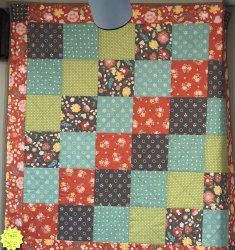 Tuesday, October 1st Beginning Quilt Making with Pat from 5:30-8:30 pm. Wanna start quilting? This class is for you! Learn to quilt in two sessions with our master teacher, Pat H. You will learn so much and have a great time learning at the same time! Register HERE
Monday, October 7th is Clothesline Club Group 2 starting at 1 pm. This is a change of date.
Thursday, October 10th is the Braided Twist Class with Judy starting at 1 pm. Find our more information and register HERE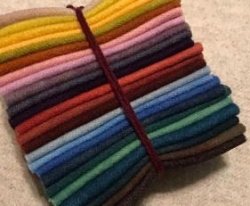 Friday and Saturday October 11th and 12th is our first ever Wool Retreat! Sign up for one day or for the whole weekend HERE or HERE
August 30th through September 30th, is the Strip Poker Chip Run!
Creekside Quilting is participating in a Strip Poker Chip Run with Adel Quilting & Dry Goods, Ben's Five and Dime in Panora, The Iowa Quilt Block and The Stitch! Read more about this HERE Download the postcard to play HERE

Block #6 Reveal is the Chimney House! Download this free pattern HERE Order the Kit HERE
Clothesline Club Online Sew Along Month Two is ready! Order the pattern and history of the Sunbonnet Sue HERE
Hope everyone has a great week! Happy sewing! karen steggerda