Creekside Quilting Newsletter 10/15/2019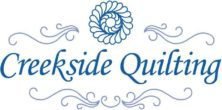 What's New @ Creekside Quilting?
I first saw this book in June on the All Iowa Shop Hop in New Hampton, and have fallen in love with it! If you are into the 1930's and vintage stuff, chances are, you might fall in love with this book also! Order HERE


These 32 bolts of Moda Ombre Blooms are in and we have a rainbow of colors to choose from! Order HERE


Calling all 4-H families!! This darling panel (Order HERE) has arrived,
along with coordinating fabrics (Order HERE)!
Sue re-created this sample quilt from Barb's Mini Rails Pattern and our reproduction fabrics! We have kits available HERE and the pattern HERE
Two new books for our knitters! Order HERE How to Knit for our beginners and
for our more advanced knitters looking for something new to add to their repertoire! Order HERE The Encyclopedia of Knitting Techniques!
October Classes and Events
Tuesday, October 15th from 10:00-noon is Sharon's Applique Group. This month the focus is on Flowers and you can register HERE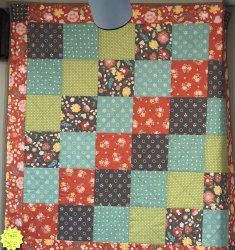 Tuesday, October 15th starting at 5:30, Beginning Quilt Making Session 2. Session 1 must be completed before taking session 2. Learn the basics of how to make a quilt. Register HERE
Thursday, October 17th: Want to learn to machine embroidery but don't know where to start? Join us on Oct. 17, Nov. 20th, and Dec. 19th at 10:30 a.m. and learn how to download machine embroidery designs, how to do redo work designs, how to do machine embroidery applique, and how to do in the hoop projects. We will be using the Modern Machine Embroidery book for our projects. Come learn the basics of machine embroidery! Sign up for all three classes or one at a time. Find registration for the class HERE We have the towels in the store for purchase, just register for the class and bring your supplies!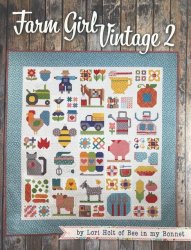 Saturday, October 19th: Farm Girl Vintage 2 Class with Susie Hunkin! Susie is our Farm Girl Vintage expert instructor, and she will teach you all the Lori Holt techniques, tricks and secrets to creating this beautiful quilt! You can sign up to come on a month to month basis HERE or register for 6 months HERE


Sunday, October 20th from 1-4. Sit and Knit Club starting the third Sunday's at 1:30 pm! Come join Elaine and other knitters for a monthly sit and knit club. This club is open to anyone who likes to knit, and would like to knit with other knitters! It's a time to share ideas, get suggestions, develop skills, and relax! The club is free, the classroom is reserved for you from 1-4, so grab a friend, your project(s), and take an afternoon to sit and knit with Elaine!


Monday, October 21st from 1-4 pm will be the English Paper Piecing Monthly Group. Everyone is welcome to join in the fun with your paper piecing projects. Learn more HERE
Friday, October 25th UFO's Friday Afternoon Club Learn More and Register
HERE Come finish those PhD's (Projects Half Done)!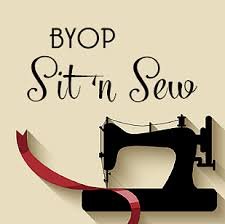 Friday, October 25th Sip, and Sew at 5-7 pm! Bring your own project, and end your week and month, sewing with friends! Come and pay $5 at the door.


Monday, October 28th: Clothesline Club at 1 pm.


Tuesday, October 29th at 10 am is Foundation Paper Piecing with Sharon M. Register HERE


Tuesday, October 29th at 1 pm is Beginner Needleturn Applique! Register HERE Spend your day with Sharon!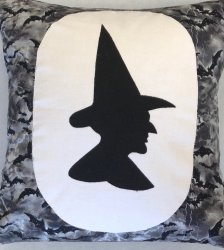 Wednesday, October 30th: This Witch Silhouette Pillow Pattern is new to Creekside. We are offering a class on this at 10:00 am on Wednesday, October 30th. Class is free if you buy the kit from us. Order Kit HERE Want to create your own kit from your scraps, not a problem, register for class HERE Come join us for a fun Halloween's Eve and have your pillow ready for display on Halloween!


Wednesday, October 30th: Patchwork Sister's Book Club from 1-2pm. Register HERE Already have the book, but still want to join, register HERE

First Half of November Classes OR View November Class Calendar HERE


Friday, November 1st Lunch and Learn Kimberbell November Project starting at 12:10 pm with Jane to see the tips, techniques to this month's Kimberbell project. Register HERE


Saturday, November 2nd Posh Penelope Class with Debby. Register HERE


Tuesday, November 5th starting at 1:30 pm is Sharon M.'s class on Intro to English Paper Piecing! Hexies are popping up everywhere in sizes from ¼ inch up. Learn the easy technique of English paper piecing and join the fun of this technique. This great take along technique will help you make accurate grandmother's flower garden blocks and a whole lot more. Register for the class HERE


Saturday, November 9th Rosella is back with her last class in the 7 Class Series! Class is 11-4! Register HERE


Monday, November 11th: Clothesline Club group 2


Tuesday, November 12th

All class fees go straight to the instructor. Due to the time each teacher puts into preparing for a class, no refunds will be made for canceling a class within one week of the class date. In the same respect, should we need to cancel a class due to not meeting the minimum amount of students, we will cancel the class one week prior class date and offer a full refund or a class credit toward another class.

Check out our website at www.creeksidequiltingiowa.com for more upcoming classes.


Block 8 of our Quilter's Village Mystery is a Star Puzzle House! You can download your free version for the next 2 weeks HERE Order the kit HERE Want past block patterns or kits? Order online HERE or buy in the store.



This Week's Coupon



We regularly produce live videos showcasing and selling our product. If you want to be notified by Facebook when we go "Live", follow these instructions:
Head to our Facebook page here: https://www.facebook.com/creeksidequiltingiowa/
Visit one of our Live visit posts. Here is a link to one! https://www.facebook.com/creeksidequiltingiowa/videos/2509597672603414/

At the top right of the post, click on the three little dots.

Choose "Turn on live notifications.

This will make sure you get a notification when we go live! It DOES NOT mean you have to watch our video at all, but of course we would love for you to join our fun!
Marketing Update
Starting weekly on Thursdays, we will be sending out emails notifying you of our new products, sale items, and best-selling items! We are so excited to be able to provide these updates on what is going on in our store. If you don't want to see any of these emails, please follow the "Unsubscribe" option at the bottom of the email. We look forward to serving all of you!
Happy sewing! karen steggerda