Creekside Quilting Newsletter 01/07/2020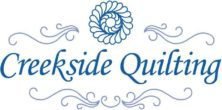 Oh my gosh!! Are there any other Bachelor fans out there? Wasn't the season opener full of drama? Julia and I had so much fun at the premier event at Smash Park in West Des Moines! LOL!! Stop in and share your thoughts about the upcoming season with us! We'd love to talk drama with you! Moving on to quilting fun!
Community Outreach Programs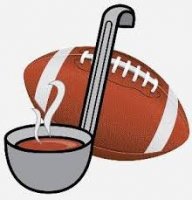 It's that time of year again and we are going to do our Souper Bowl donations for the Urbandale Food Pantry.
In January, please bring a can or two or three or etc...of soup into the store and we will put 5 loyalty points on your account for each can of soup you donate for the Urbandale Food Pantry! There is no limit! If you bring in 80 cans, you will automatically receive a $25 off coupon towards your next purchase! No matter what, if it is 1 can or 80 cans, you will receive 5 loyalty points per can!


Then on Sunday, February 2nd, we will have our own Souper Bowl Sunday Celebration in the store! Come on in and celebrate with us, all the donations we collected, and enjoy a homemade cup of soup while shopping around the store! Wear a piece of clothing supporting your favorite Superbowl playing team, and receive 6% off total order (that's football points for a touchdown!) and online orders use the code SOUPER BOWL CELEBRATION
Everybody wins with this community outreach event so start bringing your cans into the store today and earn points towards your $25 gift card!
What's New @ Creekside Quilting?



We could not be more excited for our 2020 Block of the Month and it's turning out to be a BIG hit!!


State Fair Samplers
Modern Quilts and Summer Fun
36 Quilt Blocks
Pattern By: Leila Gardunia

This quilt was inspired by the quilt block tiles embedded along the outside of the Jacobson Center at the Iowa State Fairgrounds.

The patterns will be distributed on the second Saturday of each month with Karen Thompson, who will be leading us with updates, tips, tricks, and show and tell on each months quilt blocks!

If you don't know Karen Thompson, she is a wonderful member of our quilting community. Karen has been crafting almost her entire life. In her words: "I made my dad a mud pen holder covered with glitter as a birthday present when I was very young. At least I like to think I was very young or I would have to admit I was playing in the mud at an inappropriate age. I learned to cross stitch and crochet from a very kind lady at church when I was ten and those are the two crafts I feel most comfortable with. My mum encouraged me in most of my crafting endeavours, but had little patience for my asking for supplies for new projects when I had so many unfinished ones. That trait has continued into adulthood, but now I fund my own supplies." She entered her first quilt into the "My First Quilt" division of the Des Moines quilt show after taking a beginner quilting class here at Creekside. She is thrilled to be getting a chance to take part (and lead!) one of Leila's BOM quilts and she "can't wait to embark on this journey with you!"

If you can't make it to the second Saturday class, then you can pick them up at the store, or we can mail them out to you, anytime after the second Saturday of the month discussion.

There will also be an opportunity to order each month's kit to make the blocks when you attend the monthly meeting.

For the year of patterns and classroom discussions, the cost is $44. Yep! That's right...$44 for the entire year of 36 patterns and 12 classroom discussions!
You can call, stop in, or sign up for the BOM group starting TODAY!!
To view all 36 blocks, it is hanging up in the front of the store.
Our first meeting will be held on January 11 from 10am - 12pm in the Creekside classroom!

REGISTER HERE for our 2020 BOM State Fair Sampler

Simple Whatnot's Club is back with Esther's Heirloom, Shirtings by Kim Diehl and kicking off on Saturday, February 15th at 10:30 am! Join the 2020 Club
HERE
. Barb will be leading you, once again, through the eight monthly patterns, addressing tricky pattern issues, and of course there will be show and tell! The patterns and the fabric are exclusive first to the club members. The average cost of the monthly pattern/kit is $38.99, but as a club member, you will receive the pattern/kit for an annual fee of $284, ($35.50 per month). Register
HERE
for the in-store club!
The eight miniature patterns are:
Breezy

= finished size is 18 1/2 inches by 18 1/2 inches

Cracker Crumbs

= finished size is 20 1/2 inches by 20 1/2 inches

Esther's Garden Box

= finished size is 14 1/2 inches by 14 1/2 inches

Farmer's Market

= finished size is 20 inches by 20 inches

Hickory Dickory

= finished size is 18 1/2 inches by 22 1/2 inches

Laundry Line

= finished size is 36 1/2 inches by 36 1/2 inches
Live outside the DSM area and are not able to join the Saturday morning club? You can do this club online also, by registering
HERE
The monthly shipping of $8.50 is included in the price. You will receive the pattern, kit, and Barb's notes for each pattern.
More fun stuff happening here!!! AAA Living gave us a shout out in their January magazine for our beginning quilting classes!! Have you been thinking about learning to quilt in 2020? Well, you can get signed up for these classes on our website
HERE
Thank you AAA Travel!!!
If you have gift cards that resemble these 4 gift cards, they are going on over 2 years old and they will expire on February 29th! So get in the store or on line and use them before it is too late! THESE ARE NOT THE CURRENT CARDS WE USE WITH OUR POS SYSTEM...
What's New with Pfaff?


New Beginnings is the Pfaff Theme for 2020 and they are starting with giving customers a free extension table with the purchase of an Ambition series sewing machine! A $95 value!
Pfaff January special is the Ambition 610 on sale for $699! What a great way to start off the New Year! Check out Pfaff machines
HERE
January Classes and Events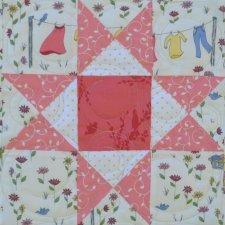 Wednesday, January 8th : Clothesline Club Group 3 at 10:30 am. We are almost full in this group, so register today! So if you've been thinking about it, register HERE


Saturday, January 11th at 10 am: is our first State Fair Sampler meeting. You will get the first month of blocks at the meeting and then be the first to receive the fabric kits. Register HERE
Saturday, January 11th at 1 pm starts the Beginning Quilting Making Series of classes with Pat! This is session 1 of 3. Register HERE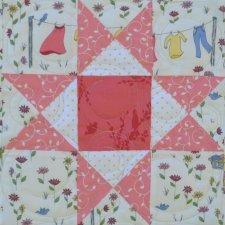 Monday, January 13th : Clothesline Club Group 2 at 1 pm.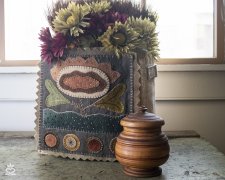 Tuesday, January 14th is Wool Club starting at noon!. Just starting wool applique, this group of ladies are amazing and will be willing to help you get started or answer any questions you may have on your project! Come join the fun and laughter that can be found in this group! If you are new to the group, you can register HERE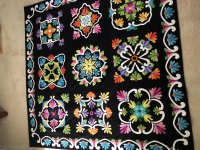 Wednesday, January 15th is the Applique Sew-in Group starting at 10:00 am and lasting all day! If you like to needle-turn applique or back basting applique, then this fun and festive group is for you! Bring any hand applique project and be ready to sew, laugh, eat lunch, and show and tell your projects! This group is all about applique, so come and join in the fun!
Thursday, January 16th at 10:30 bring your embroidery machine and make these cute zippered bags with Jane! Register HERE


Farm Girl Vintage 2 with Susie Hunkin starting at 1 pm on Saturday, January 18th! Susie will spend part of the class with discussion, demonstrations, techniques, tips, and the rest of the class time will be available for sewing and asking her questions. Register HERE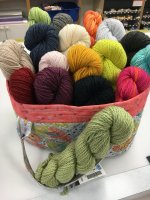 Sit and Knit with Elaine on Sunday, January 19th starting at 1:30 pm. This club is open to anyone who likes to knit, and would like to knit with other knitters! It's a time to share ideas, get suggestions, develop skills, and relax!
Monday, January 20th from 1-4 pm will be the English Paper Piecing Monthly Group. Everyone is welcome to join in the fun with your paper piecing projects. Learn more HERE
Have you ever wanted to make a Red and White Quilt? Well, our Clothesline Club did a red and white block in December and THEN, our Patchwork Sisters book club is reading Ann Hazelwood's Wine Country Series of books, and Lily Girl's Christmas(Lily Girl is the main character) LOVES red and white quilts. So, from comments from both our Clothesline Club and our Patchwork Sisters book club, we are introducing....Lily Girl's Red and White Quilt Group!! We start January 22nd at 2:30 pm, and the only requirement is that you are going to make a red and white quilt over the next 12 months! We will always meet the 4th Wednesday afternoon for discussion, show and tell, opinions, and it will run through the whole year! Next Christmas, you could possibly have a red and white quilt to hang in your home!

On January 24th, bring your pattern and fabrics for show and tell and what you hope to accomplish for the next month!

The group is free, supplies bought at the store after registering receive a 15% discount....so come on and register HERE for the group! Registration is required!


Quilted Secrets by Ann Hazelwood is our next Patchwork Sister's Book Club read. You can purchase the book HERE Register for our book club HERE


Friday, January 24th at 1 pm: Once again our UFO group is killing it with finishing those UFO's! It's not too late to join us if you want to make finishing up UFO projects in 2020 a priority. All money collected returns to everyone at the end of the year in gift cards and notions as rewards! Don't let the challenge of finishing your UFO's keep you from joining us, we truly have a great time together...and are accomplishing so much every month! Register HERE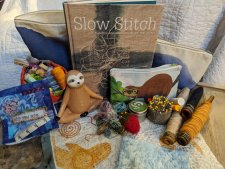 Saturday, January 25th at 10 am. Please join us for a two hour workshop for exploring your mess making potential and learning how to incorporate mindfulness skills and self-care practice into your creative stitching process. This introductory class is also meant to identify your direction and focus for the New Year and to set a 2020 self-care intention that will support your soul as well as your craft. Mental Health Matters: Learning Self-Care through Stitching and Mess-Making Register HERE Check out Cora's Facebook page for more updates and information.
Saturday, January 25th at 1 pm is session 2 of the Beginning Quilt Making Classes with Pat! Register HERE


Linzee Kull McCray is an expert on Feed Sacks material, and 1930's fabrics and quilts. She has published books and patterns, and has just released her second Moda line of fabrics! She is going to be our guest speaker on Monday, January 27th at 1pm!! Come visit with her, ask her questions, bring your own 1930's quilts to talk about, and just enjoy her vast wisdom and knowledge. You must register for the event HERE as space size is limited


Feed Sacks by Linzee Kull McCray has been re-published and is hot off the press! Place a pre-order for the book and have Linzee sign it for you on Monday, January 27th at her workshop here at Creekside! Pre-order your book HERE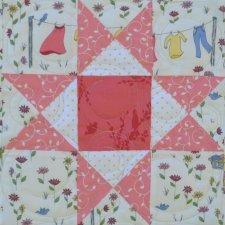 Monday, January 27th Clothesline Club group 1 at 2:30 pm.

Upcoming In February!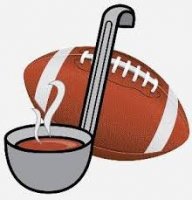 Sunday, February 2nd is our Souper Bowl Sunday Celebration! Come on in and celebrate with us, all the donations, and enjoy a homemade cup of soup while shopping around the shop! Wear a piece of clothing supporting your favorite team, and receive 6% off total order (that's football points for a touchdown!) and online orders use the code SOUPER BOWL CELEBRATION


Saturday, February 8th is session 3 called Binding Basics starting at 1 pm with Pat. Register HERE

We have exciting things coming up in 2020, so watch our newsletter for things to develop!
All class fees go straight to the instructor. Due to the time each teacher puts into preparing for a class, no refunds will be made for canceling a class within one week of the class date. In the same respect, should we need to cancel a class due to not meeting the minimum amount of students, we will cancel the class one week prior class date and offer a full refund or a class credit toward another class.

Check out our website at www.creeksidequiltingiowa.com for more upcoming classes.
Well, we are getting close to being done with this Mystery Quilter's Village! The next two weeks, we will have available for free download, A Mystery Quilt Sashing Block 13! Order the kit
HERE
and Download the pattern
HERE
In one of our classes, we have a group of ladies wanting to buy this book for use with their project! If you have a copy of this book and would be willing to sell it to me, I'll be the middle man, and buy it from you to pass the book on. We would prefer it to be in good condition. I will pay shipping charges. You can call me at the store (515)276-1977 or email me at sienagraceproductions@gmail.com
Happy New Year!! We had such a great time welcoming in the New Year at our Holiday Open House on the 31st! I think everyone that participated walked away with a smile on their face and a gift in their pocket! It was a fun day at the store and a great way to welcome in the new decade!
Happy Sewing! karen steggerda