Creekside Quilting Newsletter 03/03/2020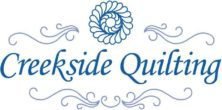 We are open today, but should the Corona Virus (Covid-19) impact the Des Moines area, we may have some days we need to be closed. Please watch our Facebook page and our website for any updates. We are working diligently to get everything on the website for online ordering...if our doors are closed for a few days, we will still be able to fill and mail out online orders, so that your quilting can continue!
Next, our $10 gift card winners for playing our silly game "Will March Come in Like a Lion or a Lamb" are Susanne Ritchie and Marilyn Cornelius. Congratulations to both winners and thank you to everyone who played along!
What's New @ Creekside Quilting?

We received in some darling new flannels by AE Nathan Co. called Comfy Prints! It's never too early to start for next fall!
At Christmas time, we could not keep this red flannel in stock...so start stocking up now with this Christmas Red flannel by AE Nathan Co. for next year's projects!
I have seen this Charming Baby Quilt's book by Melissa Corry for It's Sew Emma, all over Instagram, and I thought you might be looking for it too! It seems to be popular on Instagram and I must say, the quilt patterns are charming! Order
HERE
Barb is ready with her March Dresden Plate, Lucky Clovers! You can order the pattern
HERE
and the kit
HERE
Love, love, love this new grey, black and white Tivoli Tiles quilt, Barb made! She used the Urban Farm House Gatherings fabric line and we have fabric bundles cut for this quilt and you can order the fabric bundle
HERE
!
What's New in Our Wool Department?
Some more neutrals, hand died, and classic wool from the Woolen Needle have arrived!
I couldn't resist this cute little Soap Dish Pin Cushion 2 for a spring pattern! Order
HERE
or this springy Welcome Spring Banner! Order
HERE
Feeling a little "hoppy" spring came in like a lamb? This wool project would make a great center piece on your Easter dinning room table. Order
HERE
Woolies like making penny mats, and this Scalloped Penny Mat pattern is great for beginners, or anyone who likes to make penny mats! Order
HERE
What's New with Pfaff?
Pfaff's March special is the Performance Icon is on sale for $5,999 and the Quilt Expression is priced at $2,999. Both machines are a dream to sew on, and will be able to do anything you are needing, when it comes to sewing! Come in and try the machines out....I think you will fall in love with the IDT system and the smoothness of the sewing!
Upcoming Classes and Events for March and April


Beginning Wool Applique on
Thursday, March 5th
at 1 pm. Come learn the basics of wool applique! Register
HERE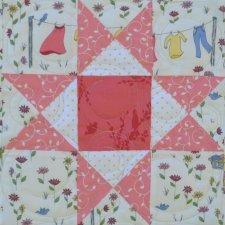 Monday, March 9th: Clothesline Club Group 2 at 1 pm. Don't forget to come early for our pizza lunch!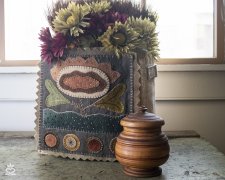 Tuesday, March 10th is Wool Club starting at noon!. Just starting wool applique, this group of ladies are amazing and will be willing to help you get started or answer any questions you may have on your project! Come join the fun and laughter that can be found in this group! If you are new to the group, you can register HERE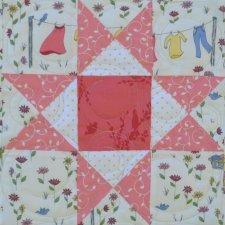 Wednesday, March 11th : Clothesline Club Group 3 at 10:30 am.


Saturday, March 14th at 10 am: is our State Fair Sampler Block of the Month Group. It's not to late to come join in the fun! Register HERE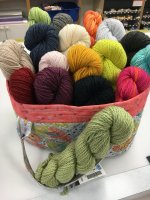 Sit and Knit with Elaine on Sunday, March 15th starting at 1:30 pm. This club is open to anyone who likes to knit, and would like to knit with other knitters! It's a time to share ideas, get suggestions, develop skills, and relax!

Binding Sister's Tuesday, March 17th at 1 pm
Monday, March 16th from 1-4 pm will be the English Paper Piecing Monthly Group. Everyone is welcome to join in the fun with your paper piecing projects. Learn more HERE
Tuesday, March 17th: Sharon's Applique Group 2 from 10:30-12:30 will be learning a new applique technique each month. Register for One Month at a Time HERE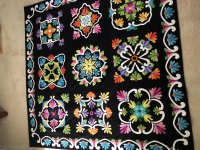 Wednesday, March 18th is the Applique Sew-in Group starting at 10:00 am and lasting all day! If you like to needle-turn applique or back basting applique, then this fun and festive group is for you! Bring any hand applique project and be ready to sew, laugh, eat lunch, and show and tell your projects! This group is all about applique, so come and join in the fun! Register HERE
Saturday, March 21st starts the Simple Whatnot's Club at 10:30 am


Simple Whatnot's Club is back with Esther's Heirloom, Shirtings by Kim Diehl and kicking off on Saturday, February 15th at 10:30 am! Join the 2020 Club HERE. Barb will be leading you, once again, through the eight monthly patterns, addressing tricky pattern issues, and of course there will be show and tell! The patterns and the fabric are exclusive first to the club members. The average cost of the monthly pattern/kit is $38.99, but as a club member, you will receive the pattern/kit for an annual fee of $284, ($35.50 per month). Register HERE for the in-store club!

The eight miniature patterns are:
Breezy = finished size is 18 1/2 inches by 18 1/2 inches
Cracker Crumbs = finished size is 20 1/2 inches by 20 1/2 inches
Esther's Garden Box = finished size is 14 1/2 inches by 14 1/2 inches
Farmer's Market = finished size is 20 inches by 20 inches
Hickory Dickory = finished size is 18 1/2 inches by 22 1/2 inches
Laundry Line = finished size is 36 1/2 inches by 36 1/2 inches
Live outside the DSM area and are not able to join the Saturday morning club? You can do this club online also, by registering HERE The monthly shipping of $8.50 is included in the price. You will receive the pattern, kit, and Barb's notes for each pattern.
Farm Girl Vintage 2 with Susie Hunkin starting at 1 pm on Saturday, March 21st! Susie will spend part of the class with discussion, demonstrations, techniques, tips, and the rest of the class time will be available for sewing and asking her questions. Register HERE
Sunday, March 22nd is Pat Johnson's Long Arm Group


Monday, March 23rd: Enjoy the fun and accuracy of Foundation Paper Piecing. Sharp points and perfect pieces will be yours with this easy technique that can be used for blocks of all size. Control for sewing small pieces and odd angles with perfect points will be yours when you sew on a paper foundation. We will experiment with this technique which will enable you to be more accurate than you ever dreamed possible. Patterns will be furnished for 4 different blocks to use for practice and to better execute the technique. Register HERE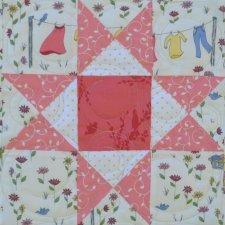 Monday, March 23rd Clothesline Club group 1 at 1:00 pm. This will conclude our first year, please bring your finished quilt top!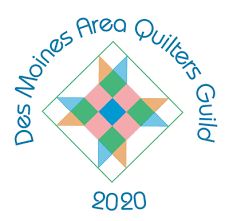 Tuesday, March 24th Des Moines Area Quilter's Guild Meeting at 1 and 7 pm
We are starting a new book and author in March! Come join us as we read this cozy mystery romance story! Wednesday, March 25th at 1 pm is our next Patchwork Sister's Book Club meeting! Register for the book club HERE and purchase the book HERE


Wednesday, March 25th at 2:30 pm Lily Girl's Red and White Quilt Group.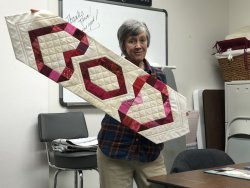 Another UFO finished!! Friday, March 27th at 1 pm: Once again our UFO group is killing it with finishing those UFO's! It's not too late to join us if you want to make finishing up UFO projects in 2020 a priority. All money collected returns to everyone at the end of the year in gift cards and notions as rewards! Don't let the challenge of finishing your UFO's keep you from joining us, we truly have a great time together...and are accomplishing so much every month! Register HERE

Coming Up in April


Mental Health Matters Session 2: Express Your Emotions with Slow Stitch Practice with Cora Drew. Saturday, April 4th from 10 am to 1 pm. This workshop is a continued exploration of mindful self-care practice through the process of inviting in emotion to be expressed and embraced with hand stitching. We will discuss how your emotions influence (and can block) your creativity, and you will be guided through mindful coping skills and a slow stitch project. Activities will be hands-on and all supplies will be included to utilize and take away from class. Questions, discussion, and newcomers are welcome, and a third optional hour will be offered for social stitching. Ultimately, this class is meant to enhance your mental health by learning how to emotionally express yourself with fabric and the skills can be applied to your other mediums as well. Class caps at 12 for comfort. Register for the class HERE
Check out our March Calendar HERE and April Calendar HERE

We have exciting things coming up in 2020, so keep watching our newsletter for things to develop!

All class fees go straight to the instructor (unless materials are involved). Due to the time each teacher puts into preparing for a class, no refunds will be made for canceling a class within one week of the class date. In the same respect, should we need to cancel a class due to not meeting the minimum amount of students, we will cancel the class one week prior class date and offer a full refund or a class credit toward another class.

Check out our website at www.creeksidequiltingiowa.com for more upcoming classes.
Happy Sewing! karen steggerda