Creekside Quilting Newsletter 03/17/2020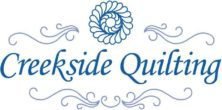 I start this newsletter with a personal touch. It's so hard to be completely upbeat and optimistic during this horrific time in history, but when we look at the small picture, we can see that there is so much to be thankful for. We must dwell on the good of what we know and not dwell on the fear of the unknown. So here is a little Irish prayer for all of us to start our day:
May your troubles be less,
and your blessings be more.
And nothing but happiness,
come through your door!
With that being said, yesterday I made the heavy decision to do a voluntary soft close. We will continue to do business in the following manner:
Contact Information for the Store:
Here is how you can contact me over the next few days: email me at sienagraceproductions@gmail.com OR call me at (515)207-2432. If you leave a message, and don't hear back from me within 24 hours, please try again.
Online Orders
Please shop our website www.creeeksidequiltingiowa.com for fabric and items we have in the store. Should you find an item without a picture, and you would like to see the item, please contact me, and I will do my best to get that set up for you.
Store Pick-up

We will continue to offer a pick-up service at the store. Just call (515)207-2432 to place your order and arrange a time for store pick-up. No need to even get out of your car!
Home Delivery Service


With a $25 or more order, we will deliver your purchases if you live in the northwest area of Des Moines, Windsor Heights, Clive, Urbandale, West Des Moines, Johnston, Waukee and southwest area of Ankeny. This has a $10 delivery fee attached to the total sales. When you call, we will deliver the next day. All purchases will be dropped off on your front porch. We will try to give you a heads up or time frame, so you can watch for the delivery. If you live outside the areas mentioned, we can meet you in our delivery area at an agreed upon parking lot.
Facebook Live


Connect with us on Facebook Live, we are going to beef up our Facebook Live sessions so people can see what we have in the store. If you are looking for something in particular, email me sienagraceproductions@gmail.com and I will see about getting a selection on Facebook Live. Also, new items into the store will be posted on Facebook Live.
https://m.facebook.com/creeksidequiltingiowa/
This is a rapidly developing situation, and we will continue to keep you updated on any new changes. Watch our Facebook page, website, and newsletter.
What's New at Creekside Quilting?
We received this Bumbleberries line of blenders from Lewis and Irene. See the line
HERE
So many people are trying to use up their stash of fabrics! Look at these new books...first Scrappy and Happy Quilts by Kate Henderson. Order
HERE
and then this scrap quilt pattern book by Lissa Alexander. Order Sisterhood of Scraps
HERE
The spring issue of Quiltmania issue #134 came in on Friday. Reserve you copy
HERE
Simply Vintage, one of my favorites, also came in on Friday. There's a little bit of wool, a little bit of piecing, and plenty of vintage looks! Order your copy
HERE
This is our store sample of Moda's, Deb Strain Explore fabric using the Perfect 10 pattern. You can view/order the line of fabric
HERE
, the pattern
HERE
or the kit
HERE
Not sure you like the Perfect 10 pattern, try this one, The Mountains are Calling....you can view the pattern
HERE
There is hope, we WILL be camping again soon!
Barb made this sample for our store using the book Fun, Friends and Fat Quarters by Primitive Gatherings. The pattern in the book is called Tivoli Tiles. The Urban Farmhouse Gatherings fabric line was just perfect for the pattern, and you can buy the bundle of fabrics
HERE
Order the book
HERE
See the full line of Urban Farmhouse Gatherings fabric
HERE
Lyn brought her Hoggman Batik Dream Big quilted panel into the store the other day for show and tell, and let me tell you, it is absolutely striking! We have this panel in different colors, and like Lyn said, all she did was quilt it and put a binding on it...great wall hanging! See our available Hoffman Batiks Dream Big panels
HERE
Since we are staying home a few days, join in the fun for the next 5th Saturday Challenge.
Purchase our (5) FQ bundle for $17.45 and get creative.
Finished project
is due by May 30th! Order
HERE
Winner wins a $50 gift card. second place, $25, and third place $10.
There was a great turn out for our Wool Club last Tuesday! Lots of laughter, chatter, and some great show and tells!!
What's New with Pfaff?
Pfaff's March special is the Performance Icon is on sale for $5,999 and the Quilt Expression is priced at $2,999. Both machines are a dream to sew on, and will be able to do anything you are needing, when it comes to sewing! Order through the store.


As an in-store promotion, if you buy a Pfaff sewing machine on St. Patrick's Day, Creekside will throw in the Perfect 1/4" Foot w/IDT that matches the machine you buy!
Upcoming Classes and Events

Our website calendar for March can be found
HERE
and I will update this calendar, to the best of my ability, with postponed classes and events.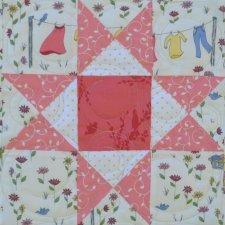 Monday, March 23rd Clothesline Club group 1 at 1:00 pm. This will conclude our first year, please bring your finished quilt top! POSTPONED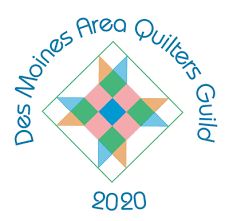 Tuesday, March 24th Des Moines Area Quilter's Guild Meeting at 1 and 7 pm POSTPONED
We are starting a new book and author in March! Come join us as we read this cozy mystery romance story! Wednesday, March 25th at 1 pm is our next Patchwork Sister's Book Club meeting! Register for the book club HERE and purchase the book HERE


Wednesday, March 25th at 2:30 pm Lily Girl's Red and White Quilt Group.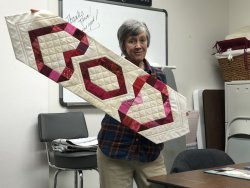 Another UFO finished!! Friday, March 27th at 1 pm: Once again our UFO group is killing it with finishing those UFO's! It's not too late to join us if you want to make finishing up UFO projects in 2020 a priority. All money collected returns to everyone at the end of the year in gift cards and notions as rewards! Don't let the challenge of finishing your UFO's keep you from joining us, we truly have a great time together...and are accomplishing so much every month! Register HERE

Coming Up in April


Mental Health Matters Session 2: Express Your Emotions with Slow Stitch Practice with Cora Drew. Saturday, April 4th from 10 am to 1 pm. This workshop is a continued exploration of mindful self-care practice through the process of inviting in emotion to be expressed and embraced with hand stitching. We will discuss how your emotions influence (and can block) your creativity, and you will be guided through mindful coping skills and a slow stitch project. Activities will be hands-on and all supplies will be included to utilize and take away from class. Questions, discussion, and newcomers are welcome, and a third optional hour will be offered for social stitching. Ultimately, this class is meant to enhance your mental health by learning how to emotionally express yourself with fabric and the skills can be applied to your other mediums as well. Class caps at 12 for comfort. Register for the class HERE
Have you ever wanted to make the Farmer's Wife Sampler Quilt? Well, come join Sharon to learn the basics in Foundation Paper Piecing on Monday, April 6th at 10 am. Register for the class HERE order the book HERE

Check out our March Calendar HERE and April Calendar HERE We have exciting things coming up in 2020, so keep watching our newsletter for things to develop!

All class fees go straight to the instructor (unless materials are involved). Due to the time each teacher puts into preparing for a class, no refunds will be made for canceling a class within one week of the class date. In the same respect, should we need to cancel a class due to not meeting the minimum amount of students, we will cancel the class one week prior class date and offer a full refund or a class credit toward another class.
Happy St. Patrick's Day! May He bless us ALL today with good health! karen steggerda