Correction to Newsletter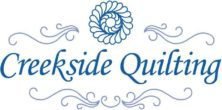 I just need to clarify, we will still do online orders for shipping, but we will not be able to do online orders for curbside pick up! I guess I should have been more clear...my apologies!
As long as the United States Post Office stays open for shipping AND I can get to the store to fill orders...we will continue to have online orders that can be shipped.
My apologies for not being more clear.
Thank you! Karen Steggerda