Last Call For Orders Until April 7th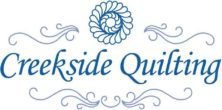 Governor Reynolds has just issued that all retail stores will need to be closed starting tonight, Thursday, March 26th at 10 pm. Therefore, I will be at the store to take phone orders starting at 5 pm and shutting down phone orders at 9 pm. All orders need to be picked up by 10 pm tonight or wait until a minimum of April 7th for pick up.
This will be our procedure: Call the store at (515)276-1977 starting at 5 pm. Place order. I will give you an estimate of pick up time. When you get to the store, call me again, raise your trunk lid, and I will come out and put your order in your trunk. No getting out of the car for pick up.
I will NOT BE ANSWERING THE DOOR TO ANYONE OR ACCEPTING ORDERS FROM THE DOOR.
I know this sounds rigid, I'm sorry....
With a sad heart....hope to see everyone sooner than later!