Scrub Cap Pattern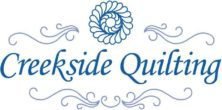 Good Morning!
Well here it is the long awaited scrub cap pattern! Once you open it up, you will realize why this pattern took me so long to write and get out to you. My first cap took me about an hour. Once I got an assembly line going, I was down to about 15-30 minutes per cap.
You can download the pattern
HERE
Also, I have a few yards of 1/4" elastic at $2 a yard. Only one yard per customer. You will need to call the store to order and it is only for store pick up .
Thanks and have a wonderful day!
karen