Skip Navigation
Website Accessibility
Creekside Quilting Newsletter 11/17/2020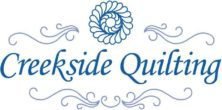 COVID-19 Update!
After listening to Governor Reynolds last night, I've decide to help in the flattening of the curve and offering everyone
free shipping on all orders* through November 30th
. This way, you can still shop with Creekside Quilting and get what you need, without getting out and about! So when you are in need of something, call the store and place an order to be shipped to you
OR
place an order online and we will ship it to you. Use the coupon code FLATTEN THE CURVE *There are some exceptions: sewing machines, some rulers, furniture, and misc items that just don't fit in a standard USPS Flat Rate box.
Totally thrilled to receive 37 bolts of Moda fabric the Quotation line by Zen Chic!! Check out all 37 bolts
HERE
This group of fabrics will make a beautiful addition to your quilt.
Shine On fabric kit is by Bonnie and Camille, and we have a sample quilt in the store until the 30th of November...so come on in and check out this quilt and the kit that makes it! I personally love it! If you are a Lori Holt fan....you might just fall in love with Bonnie and Camille's Shine On! Order kit
HERE
and if we need to..we can order more kits!
These amazing panels by
Laura Muir make a great, easy, and beautiful gift! Take the panel and quilt it, bind it, and give it away as a lap quilt! See our sample in the store and be prepared for the next Laura Muir fabric line that is coming into the store before the end of 2020. Order your panel HERE and also see the rest of the Brightly Blooming fabric line we have left.

Come into the store, email me or comment on our Faceboook page with a name for ouur Gnome store mascot! We will draw the name of our new mascot on Facebook Live on Monday, November 30th.
Our first four month sewing event for 2021!
Register to meet with Group 1 on Tuesday, January 5th, Tuesday, February 2nd, Tuesday, March 2nd, and Tuesday, April 6th starting at 10:30 am - 3:30 pm.
OR
register to meet with Group 2 on Thursday, January, 7th, Thursday, February 4th, Thursday, March 4th, Thursday, April 1st from 10:30 am - 3:30 pm.
Register Group 1
HERE
Register Group 2
HERE
Each month, we will focus on a season and you can choose the bench pillow pattern from the book you want to make, representing that season.
January sew-in will be winter
February sew-in will be spring
March sew-in will be summer
April sew-in will be fall
Cost to join this sew-in is $40, and each month that you show up, you get a
store gift card for $10
. If you show up all 4 months, you get your money back. The gift card can be used for supplies you will need for the next month's pillow or anything else you want or need in the store.
You must have your own book. Pre-order your book
HERE
Bundle the cost of the sew-in and the book, and receive 15% off the book
HERE
Not comfortable coming into the store yet, I get it! We will have a Zoom group also, on the same dates, so you can be in on all the conversations in the classroom. If you join through Zoom, you will still receive a $10 store gift card for each session you join, and this card number can be used on our website....and to help you even more, I can email you the gift card number, so you don't even have to come in the store if you don't want...it's all virtual!
Register for our virtual Group 1
HERE
Register for our virtual Group 2
HERE
And don't forget....we have to have show and tell each month!
I know this is a lot of information and a lot of "click HERE's", so email me or call the store, if you have any questions. I think this will be fun and I'm looking forward to getting started! I've always wanted to have a bench pillow....and now by the time spring get's here, I'll have 4!
What's New in Our Wool Department?
Wooly Wednesday's in November will feature buy 2 charm packs and get a $5 gift card! Applies only to wool in stock in the store or on-line. Limit one offer per week per customer. You must mention upon purchase.
What's New with Pfaff?
Well, how many of you have been thinking of a new machine? Well, this is a deal you won't want to pass up. I have never offered this sale on Pfaff sewing machines, so take advantage of it now...it may, or may not, come again. Now until Thursday, December 24th, all Pfaff machines are 25% off MSRP. You can check out the sale prices HERE
Upcoming Classes and Events in November

***In November, when you come to a class or an event in the store, you will receive a gift card! My way of saying THANK YOU for showing up and supporting our teachers, events, and classes!***

***PLEASE NOTE if you are new to a class or event, you MUST pre-register for all classes and events! Now with our classroom opening up, our social distancing space in the classroom, and people getting out more, you must pre-register for any class or event at Creekside Quilting. Anyone arriving without having registered may possibly need to leave, unless there is ample room in the classroom. This is for your safety as well as ours and we appreciate your understanding of this situation. Thank you!

***PLEASE NOTE before you come to class, make sure your sewing machine is in good working condition and has all the necessary supplies you will need to run the sewing machine. A good understanding of how to use your sewing machine is a must. Sewing classes require a basic sewing kit and quilting tools.

View November calendar HERE
Starting Wednesday, November 18th We know many of you are new to quilting, or just need a refresher course in quilt making, so Pat is teaching three sessions of each of the following classes:

November 18th Beginning Quilting Session One FULL
November 18th Beginning Quilting Session Two FULL
November 18th Beginning Binding Basics view details HERE

The classes will be a more individual learning environment, with a limit of 3 students per class. Come for all three classes, or choose just one, or mix or match over the 4 week period.

Sign up for the session that works best in your schedule by clicking on "select date" (under the price) to see the times. Remember, if you need any notions or rulers, from the supply list, to take a class, you receive a 15% discount on the notions or rulers necessary to be successful in the class.

Store Gift Card is $10 per class you attend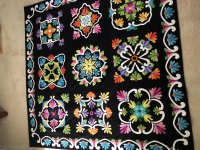 *******THURSDAY, November 19th is the Applique Sew-in Group starting at 10:00 am and lasting all day! If you are new to the group you MUST register by calling the store at (515)276-1977 This group is open to everyone and store gift card for attending will be $5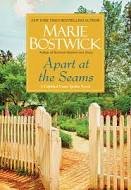 Wednesday, November 25th at 1 pm is our next Patchwork Sister's Book Club meeting! If you are new to the book club you MUST register by calling the store at (515)276-1977 This group is open to everyone and store gift card for attending is $5


Ivy's Log Cabin Quilt Group on Wednesday, November 25th at 2:30 pm. Remember to bring your finished quilt top for show and tell. Store Gift Card for attending is $5


Friday, October 30th at 1 pm: UFO Club This group is open to everyone and if new to the group, you MUST register by calling the store at (515)276-1977. Store Gift Card for attending is $5

Show and Tell


Dawn you are so talented and I appreciate you giving me some guidance on how to make a quilt like this...it is beautiful!


Perfect Dawn!!!! Way to persevere and make all 30 blocks of the Moda Stitch Pink...anyone else have a completed quilt to share?

Creekside Quilting offers
Double Loyalty points on Sunday's
when you place an order through our website!! Your points will be added to your account on Monday, when we return to the store!
I'm teaching him well...how to LOVE chocolate! Stitch on and be safe...mask up...karen steggerda