Creekside Quilting Newsletter 12/01/2020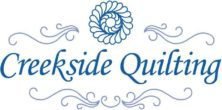 When was the last time you visited Jester Park? It had been awhile for me, and over Thanksgiving weekend, I met the girls out there to walk around. It was lovely!! Here is a picture of the elk, and they had bison too!
What's New @ Creekside Quilting?
This is a new book by GE Designs, Gudrun Erla...Stripology Mixology 2. There are 13 quilt patterns, and 13 mixology drinks...I would recommend if you are sipping and cutting to hold off on the sipping until you're stitchin'! PS...check out the Quarintini recipe....it has lemon and honey in it...now that will keep us healthy! Order
HERE
The bench pillows have arrived! There has been a lot of interest in the Bench Pillow Group starting in 2021, so grab your pillow while they are in stock! Order
HERE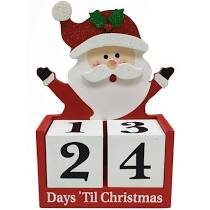 Countdown to Christmas is all about the FREE gifts
you will receive daily from Creekside Quilting when you spend a subtotal of $25 or more. Each day features a different gift I think you will love! Each day there will be something different for our customers, and each day will be a surprise! Here is the list of giveaways!
Farm Girl Vintage Measuring Tape
Gypsy Felted Wool Ironing Mat 4"
Package of Betweens Quilting Size 12 Needles
Sue's Holiday Pattern
General's Pastel Chalk Pencil
$5 off any Quilter's Select Ruler
Red Fat 1/4
Cut Loose Pattern Rick Rack Table Runner
Fiskars 5" Scissors
Olfa 6x8" Cutting Mat
B's Caprice Yo-Yo Pattern
Dritz Deluxe Seam Ripper
Green Fat 1/4
DMC 3 in 1 Needle Threader
25% off Wooden Seam Tool
Aurifil White Thread
Cut Loose Press Holiday Tree Wreath Ornament Pattern
25% off Quilter's Dream Instock Batting
25% off Creekside Quilting Wool Fat 1/8th
And to get you started....today is a free mystery gift card! Gift cards have amounts on them from $5 to $25!!
Hurry in each day to receive your free gift when you spend $25 or more, as daily quantities are limited!
We have a winner for our Gnome store mascot! Diane Doro's name was drawn last night on our Facebook Live Event....drumroll please....GNORM the GNOME!
Everyone who participated in the naming of our Gnome will receive one free pre-cut fat 1/4 of their choice....here is the list of entrants:
Diane Doro, Carol Allen, Dawn Eckley, Linda O'Leary, Liv&Zachsnana, Cathy Strutzenberg, Chris Mikkelson, Betty Cox, Ann Reed, Margaret Griglione,
Ann Laughlin, Jan Hetzel, Suzanne Ritchie, and Ann Wall.
Here is a few of the names that caught the staff and my attention:
Ruler of Quiltology
Gnomer
Jiggle
Frederick Von Bearden Burgher
Silas
Thor
Hobart
We had fun with this and hope everyone who participated had fun with it too!
Last night on our Facebook Live Event, Julia demonstrated how these Tippi Micro-gel Fingertip Grips have more than one use! We sell them in the store for machine quilters and free motion quilters, but Julia demonstrated how awesome there were to open those plastic bags in the produce department! Now that we can't lick our fingers to open the bags, these finger grips are amazing!! They come in small, medium and large and can be ordered
HERE
We are not going to carry the AQS Quilt Art Engagement Calendar in the store, but I am more than happy to place an order for you if you would like to have one for 2021. Please just call the store and let us know and we will order one for you.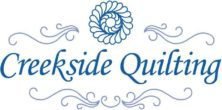 It's back again this year! If you purchase a $100 gift card, receive a free $25 gift card that expires 02/28/2021 for yourself to use at a later date! Our gift to you for thinking of Creekside Quilting during the holiday season!
Our first four month sewing event for 2021!
Register to meet with Group 1 on Tuesday, January 5th, Tuesday, February 2nd, Tuesday, March 2nd, and Tuesday, April 6th starting at 10:30 am - 3:30 pm.
OR
register to meet with Group 2 on Thursday, January, 7th, Thursday, February 4th, Thursday, March 4th, Thursday, April 1st from 10:30 am - 3:30 pm.
Register Group 1
HERE
Register Group 2
HERE
Each month, we will focus on a season and you can choose the bench pillow pattern from the book you want to make, representing that season.
January sew-in will be winter
February sew-in will be spring
March sew-in will be summer
April sew-in will be fall
Cost to join this sew-in is $40, and each month that you show up, you get a
store gift card for $10
. If you show up all 4 months, you get your money back. The gift card can be used for supplies you will need for the next month's pillow or anything else you want or need in the store.
You must have your own book. Pre-order your book
HERE
Bundle the cost of the sew-in and the book, and receive 15% off the book
HERE
Not comfortable coming into the store yet, I get it! We will have a Zoom group also, on the same dates, so you can be in on all the conversations in the classroom. If you join through Zoom, you will still receive a $10 store gift card for each session you join, and this card number can be used on our website....and to help you even more, I can email you the gift card number, so you don't even have to come in the store if you don't want...it's all virtual!
Register for our virtual Group 1
HERE
Register for our virtual Group 2
HERE
And don't forget....we have to have show and tell each month!
I know this is a lot of information and a lot of "click HERE's", so email me or call the store, if you have any questions. I think this will be fun and I'm looking forward to getting started! I've always wanted to have a bench pillow....and now by the time spring get's here, I'll have 4!
What's New with Pfaff
Lowest prices of the year, I kid you not. This sale will go until Wednesday, December 23rd, so come on in the store and pick up a new machine for you or a loved one. I think we will still have plenty of stay-at-home time in 2021 to continue to sew!
Pfaff's sewing machines come with a built in walking foot...and anyone who has a Pfaff loves it!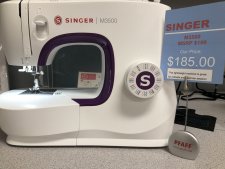 This is a Singer M3500 and is on sale for $185.00 and we have 4 in stock. You save $15.00
This is a Pfaff Passport 2.0 and is on sale for $524.25 and we have 2 in stock. You save $174.75
This is a Pfaff Passport 3.0 and is on sale for $599.25 and we have 4 in stock. You save $199.75
This is a Pfaff Ambition 610 on sale for $674.25 and we have 2 in stock. You save $224.75
This is the Pfaff Quilt Ambition 630 and is on sale for $1274.25 and we have 5 in stock. You save $424.75
This is the Pfaff Expression 710 and my favorite! It is on sale for $2099.25 and you save $699.75
This is the Pfaff Quilt Expression 720 and is on sale for $2999.25. You save $999.75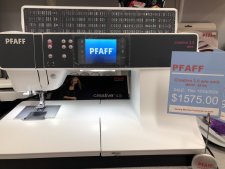 Pfaff Creative 3.0 without the embroider unit is on sale for $1575 and with the embroidery unit is on sale for $2999.25
Upcoming Classes and Events in December

View December calendar HERE


Saturday, December 12th at 10 am: is our State Fair Sampler Block of the Month Group. This is the last class this year, so be prepared for show and tell!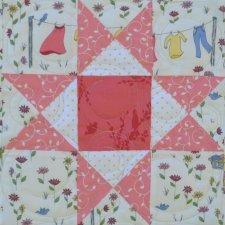 Clothesline Club 2020 on Monday, December 14th at 1pm

Show and Tell
I would like to share with you quilt tops finished by some of our Ivy Peterman's Log Cabin group, which met the 4th Wednesday of the month! Here you go and enjoy!


Sharon's
Dueana's
Diane's


Judy's
Suzanne's


Join Julia and I every Monday at 4:30 for our Facebook Live event! Get a preview of all the new items in the store and what is going on in the store, before the newsletter comes out on Tuesday morning.

Creekside Quilting is going to start Double Loyalty points on Sunday's when you place an order through our website!! Your points will be added to your account on Monday, when we return to the store!

From the girls and I, keep stitchin' and mask up! karen steggerda