Creekside Quilting Newsletter 06/22/2021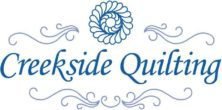 We have some very exciting news!! Julia has been working hard with IT developers to create an app for our store! The app will be available for download in the coming weeks! The app will be available for iOS and Android users and will allow for shopping our selection and purchasing yardage in increments of one-yard cuts! You will also be able to join and re-watch our live sales in addition to Facebook. Stay tuned for more information on this brand new way to shop with us!

What's New @ Creekside Quilting?

Christmas fabric has arrived!! This 21 bolts of fabric from Riley Blake is called Farmhouse Christmas by Echo Park. You can order it HERE


This balck, white and tan Moda line is called Boudoir by Basic Grey. We recieved in 35 bolts of this amazing fabric blender for quilts! View and order the fabrics HERE


We have put together the kit using our Smoke Rust fabrics and the Fracture pattern. You can purchase this kit HERE


OR maybe you are more of a blue and yellow person, where this Wind Drifter kit would be perfect for you! You can order this kit HERE


Riley Blake and Stacy West have paired up to create some GREAT background fabrics for this fall. This line is called Bountiful Autumn and would work great with any of her Buttermilk Basin patterns! You can order this line HERE


A few examples of Stacy West's Buttermilk Basin patterns and books....view them online HERE


We love our Sew Kind of Wonderful rulers! Dianne has made three samples for the store, which will demonstrate for you the size of the curve you will make using each of the rulers! View the rulers HERE online


Here's is another example.


The summer issue of Simply Vintage has arrived and can be ordered online HERE


Here are a few pictures from our Summer Solstice Sunrise to Sunset Retreat....half of us started sewing before 6 am and the last to leave was almost 9 pm! We had a lot of fun and a great day!


Cindy got her Kimberbell summer quilt top put together!


Suzanne got her Quarter Nine quilt top for her son completed!


And Karen T. was able to complet her strip quilt top! It was a very productive day for all of us!

FLASH SALE FRIDAYS! Be watching Julia on Friday's at 9:30 on Facebook Live or catch the Friday Flash Sale products on our Facebook page or in the store. We are changing things up and I really think you are going to like the new change! Check us out!


NEW!
Singer Featherweight Club will start July 17th
.
Do you have a vintage Singer Featherweight sewing machine? Join us the 3rd Saturday of the month starting July 17, 2021, from 10:30 a.m. to 3:00 pm. We will discover together the adventure of caring for and sewing with this sweet little machine.
We will discuss the history of the Featherweight, books available for learning more, products needed for cleaning and oiling, and we will sew together on our machines. Down the road we will spend a session cleaning and oiling our machines.. For the first class, bring your machine, scrap fabric for sewing on the machine, scissors, thread, and something for taking notes. Each class will begin with information, tips and sharing. We will decide together how to structure the sewing part of our session.

Register HERE. Regsitrations taken only on the website.

Pfaff News

Summer Quilt Retreat Time? How about a smaller machine to take to Quilting Retreats! We have the following machines in stock for quilt retreats!

This Singer M3500 is a great lightweight little machine! Read about it's features HERE. MSRP price is $199 and I have it on sale while in-stock quantities last for $149!


Brand new to our store is the Pfaff Smarter 260C with IDT! Read about it's features HERE. MSRP $599 and we have a couple in-stock! This machine will use most Pfaff feet.


Pfaff Passport 2.0 has an MSRP of $750! This machine has the IDT system! It's a great little machine! Read about it's features HERE
****
Quilter's, our new
sewing machine technician
will be back
Tuesday, June 29th
!! Bring in your sewing machine's for cleaning and repair starting today to get in her que.



What's Happening in June?





Check out our June calendar

HERE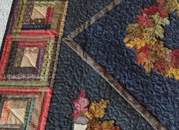 NEW Free Motion Machine Quilting Made EASY! with Betty Ann Schmitz Tuesday, June 22nd starting at 10:30! Register HERE early, as Betty Ann's classes always fill up fast!


NEW CLASS Intro to Foundation Paper Piecing on Wednesday, June 23rd, with Sharon Meisenheimer starting at 10:30 am! Register HERE


Patchwork Sister's Book Club is reading for the month of June, The Double Cross by Clare O'Donahue! Grab a copy of the book and come join us for a lively discussion! Sign up HERE


Join Julia this summer on Fridays for Facebook Live at 9:30am for our Flashsale Friday's Sales of the day!! Facebook: Creekside Quilting Iowa https://www.facebook.com/creeksidequiltingiowa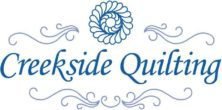 Sunday, June 27th, we are open for business from 1-4 pm!


Join Julia this summer on Mondays for Facebook Live at 4:30pm to see what's new in the store and get a first chance to order before the newsletter comes out on Tuesday morning. Facebook: Creekside Quilting Iowa https://www.facebook.com/creeksidequiltingiowa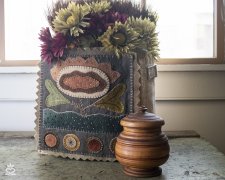 Tuesday, June 29th is Wool Club starting at noon! This group is open to everyone just come on in and join the fun!


Facebook:
Creekside Quilting Iowa
https://www.facebook.com/creeksidequiltingiowa
Instagram:
CreeksideQuiltingIowa
https://www.instagram.com/creeksidequiltingiowa/

Product Video page:
https://www.creeksidequiltingiowa.com/videos-showcasing-fabric-and-notions.htm
You still have another month to complete your shop hopping! Have a great week and have fun shop hopping! karen steggerda