Creekside Quilting Newsletter 06/29/2021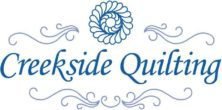 So much joy these three ladies brought to the shop last week! We loved their visit and I so enjoyed talking with them, during the time we had together! Thanks so much ladies for birghtening up the store with your smiles and laughter! If you would like, please check them out on their Facebook page: The Shop Hop Sisters
What's New @ Creekside Quilting?
Just in time for the upcoming holiday! This new 20 bolt fabric line is called Holiday Americana by designer Stacy Iest Hsu from Moda fabrics. You can view the individual bolts
HERE
Can't decide on just one or two...buy a fat quarter bundle of all 20 fabrics
HERE
Next up is a favorite of Julia's, so place your order soon, before she buys it up for her Christmas gifts! Which on her Commentsold Live yesterday afternoon, she did tell the viewers, "I'm giving you first chance to order, before I buy!" LOL! I don't think she was kidding! This is the Sykel Iowa State Christmas fabric and can be ordered
HERE
These cute little patterns by Laura Heine are a great way to get started with collage quilt patterns! Watch in July, an announcement by Debby that she will be teaching a class on one of these patterns. Get your Whatevers Burt pattern
HERE
, the Whatevers Latte pattern
HERE
and the Whatevers Allium pattern
HERE
National Jelly Roll Day is coming in September and we are going to have a day of sewing on Thursday, September 16th. Start preparing with the variety of Jelly Roll's and Jelly Roll books we have in the store....like this new one LOVE Jelly Roll Quilts which can be ordered
HERE
On a Roll Again is another great book!! Order this book
HERE
Exciting news! We now have an app! The Creekside Quilting Iowa App is HERE for Apple users, and should be ready for Android users in next couple of weeks! This is so exciting! You can order fabrics, notions, patterns and books right from our app! You can also watch our LIVE shows right from the app! Julia did an excellent job getting this set up for us, and I actually have made a couple of purchases from the app....it's easy as pie! You are going to LOVE IT!!
Our new app, Creekside Quilting Iowa, can be downloaded on the Apple App Store for iOS devices here:

Simply download, create an account, and start shopping! Local pickup and shipping are available.
We are so excited to reach and serve you in this new way! Stay tuned for fun offers exclusive to the app!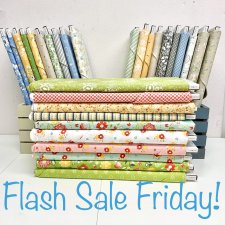 You won't want to miss our Flash Sale Fridays! We have changed things up a bit! So join us on Friday's at 9:30 to see the line of fabric we have on sale. Using the app or Commentsold, on Friday's you will receive 35% off full yard cuts of fabric! Then on Saturdays, you can purchase the fabric in the store at 25% off! Last week, we had all the Corey Yoder fabrics on sale, and yes, even Spring Brook, her newest line of fabric! People LOVED IT!
Pfaff News

Summer Quilt Retreat Time? How about a smaller machine to take to Quilting Retreats! We have the following machines in stock for quilt retreats!

This Singer M3500 is a great lightweight little machine! Read about it's features HERE. MSRP price is $199 and I have it on sale while in-stock quantities last for $149!


Brand new to our store is the Pfaff Smarter 260C with IDT! Read about it's features HERE. MSRP $599 and we have a couple in-stock! This machine will use most Pfaff feet.
****
Quilter's, our new
sewing machine technician
will be back
Tuesday, June 29th
!! Bring in your sewing machine's for cleaning and repair.



What's Happening in June?





Check out our June calendar

HERE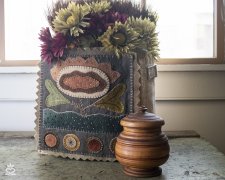 Tuesday, June 29th is Wool Club starting at noon! This group is open to everyone just come on in and join the fun!

What's Happening in July?

View our July calendar HERE


Julia and I are hitting the road this Friday and Saturday to shop hop, so play along with us on our Facebook page and win prizes along our way!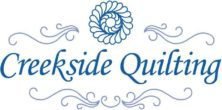 We will be CLOSED the 4th of July, but our App, creeksidequiltingiowa.Commentsold.com website and our store website creeksidequiltingiowa.com will be having a FIRECRACKER of a SALE....so watch for more information on Saturday, July 3rd!


Facebook:
Creekside Quilting Iowa
https://www.facebook.com/creeksidequiltingiowa
Instagram:
CreeksideQuiltingIowa
https://www.instagram.com/creeksidequiltingiowa/

Product Video page:
https://www.creeksidequiltingiowa.com/videos-showcasing-fabric-and-notions.htm
Featured Lines
keep updated with our new lines of fabric:
https://www.creeksidequiltingiowa.com/featured-and-new-fabric-lines-by-top-designers.htm
Show and Tell
Jan, I think this quilt goes into my category of "One of My All Time Favorites"! Spectacular!! WOW!
Julia and I are hitting the road this Friday and Saturday to shop hop, so play along with us on our Facebook page and win prizes along our way! karen steggerda