Skip Navigation
Website Accessibility
Creekside Quilting Newsletter 09/14/2021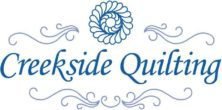 We had our first shoppers from #scottsentme2021 Challenge and we sure enjoyed their visit! Thanks for stopping in ladies!
What's New @ Creekside Quilting?
This reproduction line from Betsy Chutchian by Moda is called Maria's Sky! It is just lovely and the warm, deep colors are welcoming and comforting....instead of a comfort food, it's a comfort fabric! You can view the full fabric line
HERE
and the fat quarter bundle
HERE
To go with those beautiful Patrick Lose Glam fabrics from last week, are this novelty line of Rollicking Robots! You can view the full fabric line of Glam
HERE
and the fabric line of Rollicking Robots by Patrick Lose
HERE
This Bench Pillow is so darn cute!! We have a fabric kit waiting for you and you can order the kit
HERE
. If you need the book, Bench Pillows for All Seasons, it can be ordered
HERE
This cute Zip-up Tray Pouch pattern is a great pouch for so many items! View and Order
HERE
to get dimmensions and more information.
It's Sew Emma 12 Month Program book called Cream and Sugar using Laundry Basket Quilts Fabrics! You can order the book
HERE
Just in time for the holidays! Red and Green Quilts book is filled with great holiday quilt ideas to make....you still have time, so check out this book if you have ever wanted to make a red and green quilt. Just look at that basket quilt! Buy the book
HERE
Chris made this cute bag, she will be using as hostest gifts this upcoming holiday season! The bag takes two fat quraters to make and is great for putting a small gift in or some baked goods! Order the pattern Fold-it Hold-it Bag
HERE
What's New in Our Wool Department?
Chris also made this darling Bloom with Grace pillow using a linen background fabric and wool for the applique flowers. Order this Granny's Legacy pattern
HERE
These are Bloom with Grace blank greeting cards...you can order this stationary
HERE
Granny's Legacy pattern Yule Dream is great for the upcoming holiday season! You can buy the pattern
HERE
or the kit with pattern
HERE
We are excited to be participating in the #scottsentme2021 Challenge. This challenge is all about YOU! If you want to participate, or just want more information on this challenge,
HERE
is the link:
https://scottfortunoff.com/scottsentme21-a-consumer-challenge-for-those-that-love-fabric-travel/
If you do participate, please stop in our store and get a picture in front of our sign! All participants who come in the store and get their picture in front of our #scottsentme2021 sign will receive 20% off all instock Jaftex fabrics! Jaftex fabrics are Free Spirit, Henry Glass, Studio E, and AE Nathan. Kit's using these fabric lines are excluded from the 20% off sale.
What's Happening @ Creekside Quilting in September?

***PLEASE NOTE before you come to class, make sure your sewing machine is in good working condition and has all the necessary supplies you will need to run the sewing machine. A good understanding of how to use your sewing machine is a must. Sewing classes require a basic sewing kit and quilting tools.
***PLEASE NOTE that cancelation of classes will be refunded up to 1week prior to the class date and time. After that, the instructor is expecting you and there will be no refunds for cancelations.

View the September calendar HERE
Monday, September 20th, and 27th is TreeMendous Joy Sew Along at 10:30 am. This group is full.


Join Julia on Mondays September 20th, and 27th for Facebook Live at 4:30pm to see what's new in the store and get a first chance to order before the newsletter comes out on Tuesday morning. Facebook: Creekside Quilting Iowa https://www.facebook.com/creeksidequiltingiowa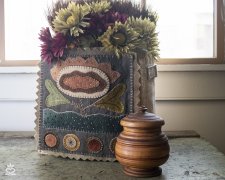 Tuesday, September 14th is Wool Club starting at noon! This group is open to everyone just come on in and join the fun!

Wednesday, September 15th is Mid Month Madness! Bring your bag in or order online and we will give you 15% off anything that fits in your project bag! This year's order of bags is sold out!! If you didn't get one this year to participate, then watch for our 2022 bag starting in December to participate in 2022


Wednesday, September 15th is Sewing Machine Cleaning and light Repairs with Pat 10-3. Bring your machine in a day or two early...spaces are limited.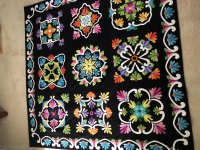 Wednesday, September 15th is the Applique Sew-in Group starting at 10:00 am and lasting all day! This group is open to everyone, just come on in and join the fun!


11th Annual Garden Quilt Show at Reiman Gardens, sponsored by the Iowa Quilters Guild, is September 17th through the 19th. If you would like to submit a quilt block for the show, please click HERE for more information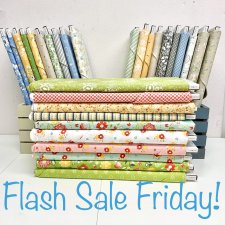 You won't want to miss our Flash Sale Fridays on September 3rd, 10th, 17th and 24th at 9:30am! Using the app on Friday's, you will receive 35% off full yard cuts of fabric! Then on Saturdays, you can purchase the fabric in the store at 25% off!


Singer Featherweight Club will be Saturday, September 18th. This group is full.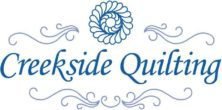 Sunday, September 19th from 1-4, we are OPEN for business!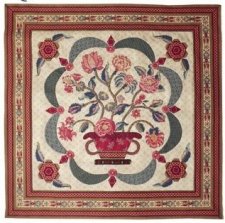 Applique University with Sharon Meisenheimer will begin on Tuesday, September 21st at 10:30 am. This is great beginner class for Needleturn Applique and Sharon is an excellent teacher! Register for this 6 month class HERE

Wednesday, September 22nd at 1pm is Patchwork Sister's Book Club is reading for the month of September is reading Knot in My Backyard by Mary Marks! Grab a copy of the book and come join us for a lively discussion!

CRAZY Wednesday, September 22nd at 2:30 pm is our Challenge Group! This NEW challenge will go through the end of January 2022, so plenty of time to complete a quilt, or applique, or knitting, or embroidery project that goes along with our theme "Crazy"! We will meet in September for show and tell, to sew on our projects, to discuss what we are doing or coming up with and sharing of opinions and ideas! Join us anytime, now through November!


Thursday, September 23rd and Thursday September 30th from 10:30-1pm will be Beginning Quilting Class "Sew You Want to Quilt? Class" with Betty Ann Let Betty Ann guide you through the Log Cabin and four patche blocks, to take your love for textiles one step further and learn to quilt! We will go from fabric choice all the way to a finished project! On the way you will learn the basics, cutting and piecing pointers and how to quilt and bind your beautiful table topper! You must know how to operate your machine. Bring your sack lunch. Supply list is posted online and you will receive a 15% discounton supplies needed for class, other than fabric. This is a two part class, first class is the 23rd and the second class is the 30th. Register HERE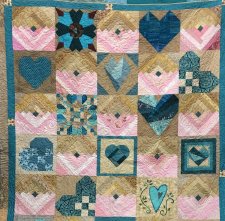 Friday, September 24th at 1pm is UFO Club and this year we are doing it a little differently! Come any last Friday of the month and pay $2 to particpate for that day. The first $1 will go towards meeting your goals and the second $1 will go into the kitty for our year end party of prizes for our achievements! You can come any month you want, set any goals you want, and collect your $1 back the next month with your met goals. First month is always $2 and you wont receive your $1 back until you met a goal. Come any month...no need to register!

Coming Up in October
Stitch Pink, Moda's Breast Cancer Awareness Sew Along
, is going to be here before we know it and this year for Stitch Pink, Moda is putting their hearts on their sleeve. Or rather, hearts in a quilt. Featuring Sincerely Yours by Sherri and Chelsi, the sewalong pattern for Octore 2021 is TOGETHER by Sherri McConnell. But that's not the most exciting part...Sherri will be hosting a series of How To videos each week during the month of October to guide us through her heartfelt quilt design.
Let's do this TOGETHER quilt together by reserving a space here at Creekside Quilting and we will meet each week in October for the video and a day of sewing! Week 1 Starts October 1st and so will we! Regsiter for your seat
HERE
and we will gather together Friday, October 1st at 10:30 am...watch the video together, do some show and tells, sharing of our tips and tricks and then begin the task of sewing our blocks!
Raw Edge Machine Applique Class using fusible interfacing will begin Thursday, October 21st at 10:30am. This class will focus on using a small zig zag stitch to machine applique the raw edges of a design. We will start the class on the 21st learning about the products needed and practice the technique. You will need to know your sewing machine and it must be in good working order. Supply list is posted on the website. Then we will pick out our block from the Jan Patek Christmas 101 pattern that we will work on for the upcoming week and meet back on Thursday, October 28th for show and tell and Q&A...also any trouble shooting with problems to be discussed. Finally, for anyone who wants to do the full pattern for the holiday, or just more of the blocks, we will meet back on Thursday, November 18th for show and tell and more discussions to complete the class! The pattern is included in the cost of the class....you can sign up HERE


Exciting news! We now have an app!

The Creekside Quilting Iowa App is HERE for BOTH Apple and Android uesers!!



Facebook:
Creekside Quilting Iowa
https://www.facebook.com/creeksidequiltingiowa
Instagram:
CreeksideQuiltingIowa
https://www.instagram.com/creeksidequiltingiowa/

Product Video page:
https://www.creeksidequiltingiowa.com/videos-showcasing-fabric-and-notions.htm
With Covid ramping up again, please take advantage of our curbside pickup service. You can order most items through our store website www.creeksidequiltingiowa.com, through our Creekside Quilting app, or give us a call. We will love to help you anyway we can in getting your order processed to meet your comfort level.
I had a visitor the otherday, as I was sitting outside! Not very often do I get to see a hummingbird, and it was a very nice suprise! Keep on stitchin' and have a fantastic week! karen steggerda