as space is limited. Your machine will be ready for pickup the day of service.
Cancelations are refunded if done 2 days prior of your reservation.
Creative Icon 2 Highlight Class
Do you have a Creative Icon 2? Join us on Saturday, May 6 from 9-12 for a Highlight Class
We will be going over the highlights of the machine to get you started or refreshed with some of the amazing details about this machine!
If you bought your machine from Creekside Quilting, call the store at (515)276-1977 to register
If you did NOT buy your machine from Creekside Quilting, register HERE
Bring a lunch and plan to stay the day and practice/play on your machine.
Upcoming
Classes and Events
View the March Calendar HERE
All Pre-paid Classes and Events can be refunded if the cancellation is prior to one week of the event. If Creekside Quilting has to cancel the event, then we will refund your money.
Every class offers a 15% discount on supplies needed for class.
Fabric and some items excluded by default.

Tuesday's, March 21st Singer Featherweight Cleaning and Polishing

Wednesday's, March 22nd and 29th are Wacky Wednesday Sales

Wednesday, March 22nd is Patchwork Sister's Book Club starting at 1pm. This months book is Sewing Suspicion by Kathryn Mykel...come join us for a lively discussion

Wednesday, March 22nd is the Elm Creek Quilter's Book Club starting at 2:30. This month's book is The New Year's Quilt by Jennifer Chiaverini...come join us for a lively discussion

Tuesday, March 28th are Pfaff Cleaning and Repair Day.

Wednesday, March 29th starts the Quilting Around the Metro Shop Hop

Thursday, March 30th Part 2 of Beginning Quilting class
Friday, March 31st starting at 1pm is the
UFO Club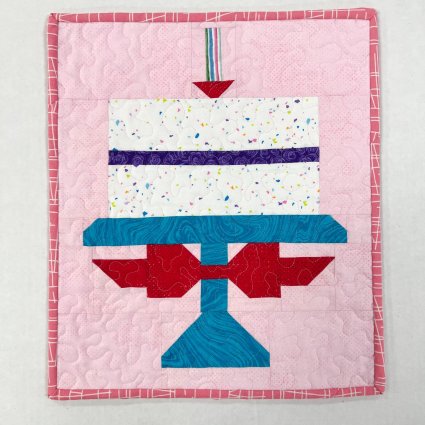 I've owned Creekside Quilting for the past 5 years! What an amazing adventure!
I have enjoyed meeting so many people and have developed some lifelong friendships!
I have the most amazing staff and am grateful for each of them, every single day! They are my support system, my confidants, my sounding boards, the talent behind our quilts, our social media presence, the people behind the scense that keep Creekside Quilting running smoothly, and most importantly, the friendly and knowledgable faces that greet you at Creekside Quilting!
Thank you to all the wonderful and loyal customers we have! Thank you to everyone who chooses a local quilt shop over the big box quilt shops! We very much so appreciate each and everyone of you!
To another 5 years!
karen steggerda