Creekside Quilting Newsletter 07/13/2023
9926 Swanson Blvd.,
Clive, Iowa 50325
(515)276-1977
www.creeksidequiltingiowa.com
Monday-Saturday 10am-4pm
Closed 4th of July
Open Sunday's 1-4pm June & July
What's Happening Around Creekside Quilting?


Foundation Paper Piecing Class
Saturday, July 29th starting at 10:30am
For more information and to register...click HERE


Christmas in July SALE
A large selection of our Christmas and Winter fabrics
will be on sale, Sunday, July 23rd at 25% off retail price!
Watch Julia live at noon as she shows you the fabrics,
then get ready to order what you are needing for the upcoming holiday projects!


Quilt Camp Retreat July 17th through July 20th
Come join us July 17 - 20 for Creekside Quilting's Quilt Camp Retreat! Enjoy up to 4 days of relaxing while working on your quilting or handwork projects at the Barnes' Place in Adel, Iowa!

Each day, we will be offering an optional class, ample space to sew, food, and good company with beautiful scenery.

To register, follow the links below. You can choose to sign up for individual days or all four days. Classes are offered days 1, 2, and 3 and are included in the all four day's price. Each day includes:
Optional classes (don't want to join a class? Feel free to bring your own projects to work on!).

All-day teacher availability. Not only will you learn a new technique, but you can practice all day and get individual help from our great teachers!

Individual table space;

Ironing stations (please do not bring your own iron as tableside irons are not allowed);

Cutting stations that include cutting mats and rotary cutters;

Snacks and drinks; and

Lunch.
Registration
To learn more and sign up for each day, follow the links below:
To sign up to attend all four days, go here.


Monday, July 17: 10am-5pm. Embroidery Stitches 101 with Sara C.


Tuesday, July 18: 9am-5pm. Quick Curve Ruler Table Runners with Dianne D.


Wednesday, July 19: 9am - 5pm. Free Motion Quilting with Betty Ann S.
Thursday, July 20: 9am - 3pm. No class. This day is only available with the four-day package. To sign up to join all four days, go HERE.
When you register for a day, you are also guaranteeing access to all-day help from our great teachers! Come learn a new technique and then be able to practice all day!
Location and Lodging
The Barnes' Place is located in Adel, Iowa, straight down I-80 from Creekside Quilting! The Barnes' Place offers stunning scenery that you can enjoy on the walking paths and benches. There are great rental locations available as well as a KOA campground nearby. The nearest hotels are located on Jordan Creek Parkway.
Cancellations & Refunds
The last day to cancel for a full refund is June 21, 2023. After June 21, 2023, no refunds are available.
The Barnes Place is only 23 minutes from Creekside Quilting...just a short jaunt down I-80
Looking for a place to stay? There is an air B&B in Earhlam or a KOA just down the road!
Come have fun with quilters from all over Iowa!
Lucky Seven's Virtual Shop Hop July


Join in with the shows at noon and 7pm, and each time you join, you become entered to win a $75 gift card to one of the participating shops! Winner is drawn on What's New Live Monday's at 4:30pm with Julia after the 28th of the month.
Each show shares a part of a monthly pattern...so tune in for fun and fabric!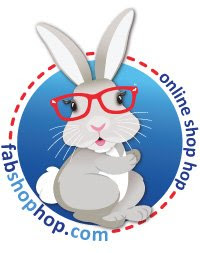 Find the bunny on our website (clue is given on the home page) and enter to win prizes!
April Winners of a $10 gift certificate are:
Jennifer Michels
Janice Mockmore
Carol Christman
Gail Gomez
Barbara Lagoy
Sandra Marklew
Jennifer Cameron
Wanda Renfroe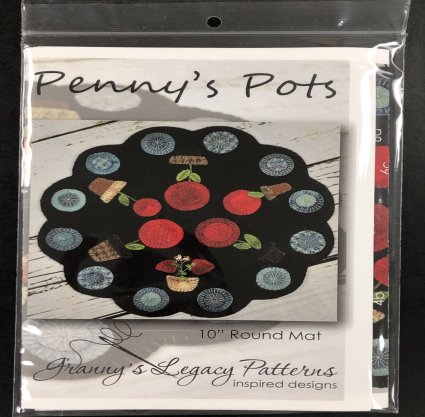 Beginning Quilting Class with Betty Ann
Learn the art of quilting by starting with the basics!
Friday, August 4th and Thursday, August 10th
For more information and to register...click HERE
Sewing Machine Information


Christmas In July SALE
Every In-stock Machine is marked down 25%from MSRP
More information about Pfaff Sewing Machines HERE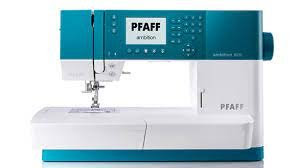 Pfaff Sewing Machine Cleaning and Repairs
Friday, July 7th, Wednesday, July 19th and Monday, July 24th are Pfaff Cleaning and Repair days! Register HERE for a cleaning reservation. Register HERE for a repair reservation. Cancelations are refunded if done 5 days prior of your reservation.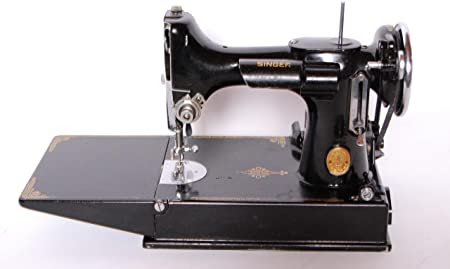 Singer Featherweight Cleaning and Polishing!
Michael will be in the store on Tuesday, July 25th to clean and polish Singer Featherweights!
Register to have your Featherweight cleaned and polished HERE. You must reserve a spot in advance as space is limited. Your machine will be ready for pickup the day of service.
Cancelations are refunded if done 5 days prior of your reservation.
Upcoming Classes and Events July
View the July Calendar HERE
All Pre-paid Classes and Events can be refunded if the cancellation is prior to one week of the event, unless otherwise stated. If Creekside Quilting has to cancel the event, then we will refund your money.
Every class offers a 15% discount on supplies needed for class.
Fabric and some items excluded by default.
June 1st through July 31st is the All Iowa Shop Hop! Store Hours are M-S 10-4 and Sunday's 1-4 in July only
Thursday, July 13th is Sit and Knit or Crochet starting at 10:30am newcomers are always welcome
Friday's, July 14th, 21st, and 28th are Flash Sale Fridays live with Julia at 9:30am where a select line of fabric is featured at 35% off for the day!
Friday's, July 14th, 21st, and 28th are Lucky Seven's Virtual Shop Hop at noon and 7pm
Monday's, July 17th, 24th and 31st are What's New Live with Julia at 4:30pm where she shows you the new line of fabrics in the storeMonday, July 17th through Thursday, July 20th is the Quilt Camp Retreat register HERE
Wednesday, July 19th starting at 10:30am is the Applique Sew-in for Everyone
Wednesday, July 19th and Monday, July 24th are Pfaff Cleaning and Repair days. Register HERE
Sunday, July 23rd is our Christmas in July Sale starting at noon. Watch Julia live
Monday, July 24th is the Monday Stitch Group
Tuesday, July 25th are Singer Featherweigt Cleaning and Polishing Days Register HERE
Wednesday, July 26th Patchwork Sister's Book Club! Everyone is welcome to join in this lively conversation! This month's book is Quilt of Souls by Phyllis Biffle Elmore
Wednesday, July 26th at 2:30pm is the Elm Creek Book Club and this month we are reading A Quilter's Holiday
UFO Club is Friday, July 28th starting at 1pm Register HERE
Foundation Paper Piecing Class Saturday, July 29th starting at 10:30am
For more information and to register...click HERE
Upcoming Events August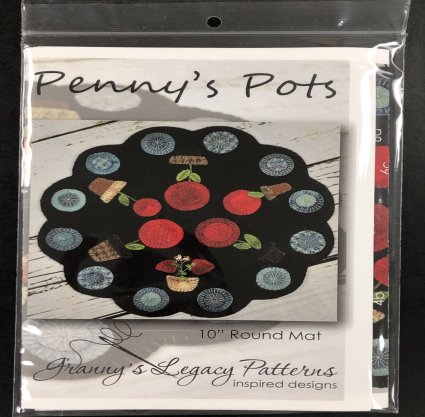 Beginning Quilting Class with Betty Ann
Learn the art of quilting by starting with the basics!
Friday, August 4th and Thursday, August 10th
For more information and to register...click HERE

Just keep on stitching!
karen steggerda