Creekside Quilting Newsletter 08/15/2023

We Are Hiring!
Sales Associate:
We are looking for a friendly face to join our sales floor! If you love to quilt and love helping others with their quilts, apply now!
Part-time shifts are 1-2 days per week, 9:45am - 4:15pm plus 1-2 Saturday's per month. Duties include:
Helping people pick out fabrics and colors

Running a sales register

Cutting fabric

Arranging bolts and store displays

Filling online orders

Lifting and hanging quilts

Lifting up to 15 lbs

To apply, please fill out the application found HERE and email to Karen Steggerda at Sienagraceproductions@gmail.com or pick-up and drop-off an application in the store
Graphic Design and Website Management:
We are looking for a part-time graphic designer and website manager. Duties include creating graphics for social media and website design, updating and maintaining the website with new products and events, and running inventory management reports. This is a great part-time gig! It can be done primarily remotely outside of normal working hours. Must have graphic design experience or may be studying graphic design currently.
To apply, please fill out the application found HERE and email to Karen Steggerda at sienagraceproductions@gmail.com or pick-up and drop-off an application in the store
We are sew excited to hear from you!
What's New at Creekside Quilting?


V & Co. Ombre Flurries in Gold and Sivler Metallics will be a definite hit for quilts this fall!
View and purchase this gorgeous line of fabric HERE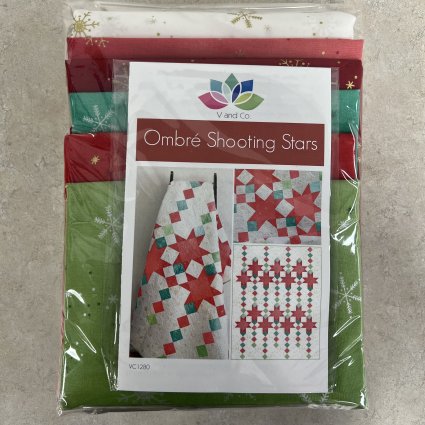 V & Co Ombre Shooting Stars Kit has everything needed to make the top and includes the pattern
This kit contains the fabrics from the Ombre Flurries fabric line from V & Co
Purchase your kit HERE


V & Co Ombre Flurries Metallic Kit from Moda
Purchase your complete kit HERE


Hocus Pocus from The Pattern Basket is a new sample in the store from Sue! Thanks Sue!
You can order your pattern HERE
Or order a similar fabric line kit with pattern HERE
What's Happening Around Creekside Quilting?


I Love Fabric Days is THIS weekend!
All Pre-cut Fat Quarters will be $3.25


In preparation for National Sew A Jelly Roll Day,
we will be cutting jelly roll's for you starting
August 1st through September 15, 2023.
Purchase your fabric from Creekside Quilting (up to 14 quarter yard cuts or 3 1/2 yards and we will cut the fabric for you into 2 1/2" jelly roll strips for FREE!
Bring in your own 14 quarter yard fabric cuts (which must be free of pet dandor, ironed, and ready to cut) and we will cut your fabrics for $5
Mark your calendarr our store event on Saturday, September 9th! Further information coming soon, so watch our newsletter!


Patchwork Sister's Book Club will be hosting a video conference with Frances O'Roark Dowell on Wednesday, August 23rd at 1pm.
If you are not a member of our Patchwork Sister's book club, but would like to attend, you can register for this event HERE as seating is reserved
Lucky Seven's Virtual Shop Hop August


Join in with the shows at noon and 7pm, and each time you join, you become entered to win a $75 gift card to one of the participating shops! Winner is drawn on What's New Live Monday's at 4:30pm with Julia after the 28th of the month.
Each show shares a part of a monthly pattern...so tune in for fun and fabric!


Bring in your 2023 Iowa State Fair Ticket Stub and receive $10 off a regular priced item of your choice! We get to keep your ticket stub.
This is only good August 10th through August 31st 2023.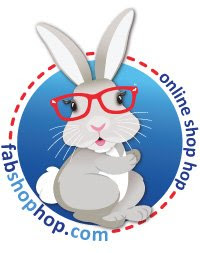 Find the bunny on our website (clue is given on the home page) and enter to win prizes!
May Winners of a $10 gift certificate are:
Pat Edinger
Jolene Rehm
Heather Zavagnin
Monica Griffin
Melissa Velik
Deb Eckhardt
Patsy Koffer
Analisa Krahmer
Sewing Machine Information
It's the Iowa State Fair Pfaff Sale


Pfaff Passport 2.0 will be marked down $300 off the MSRP of $899
Pfaff Passport 3.0 will be marked down $200 off the MSRP of $999
Both machines are lightweight and make great travel machines! The Passport 3.0 has a thread cutter and a few more stitches than the Passport 2.0
These sale prices are only good through the month of August!


Pfaff Creative Icon 2 with Embroidery Unit will be marked down $8000 off the MSRP of $19,999
These sale prices are only good through the month of August!
More information about Pfaff Sewing Machines HERE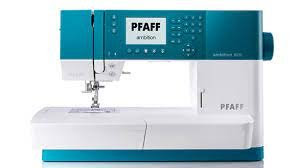 Pfaff Sewing Machine Cleaning and Repairs
Wednesday, August 30th will be the next Pfaff Cleaning and Repair days! Register HERE for a cleaning reservation. Register HERE for a repair reservation. Cancelations are refunded if done 5 days prior of your reservation.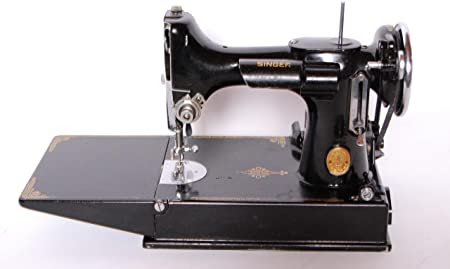 Singer Featherweight Cleaning and Polishing!
Michael will be in the store on Tuesday, July 25th to clean and polish Singer Featherweights!
Register to have your Featherweight cleaned and polished HERE. You must reserve a spot in advance as space is limited. Your machine will be ready for pickup the day of service.
Cancelations are refunded if done 5 days prior of your reservation.
Upcoming Events August
View the August Calendar HERE
All Pre-paid Classes and Events can be refunded if the cancellation is prior to one week of the event, unless otherwise stated. If Creekside Quilting has to cancel the event, then we will refund your money.
Every class offers a 15% discount on supplies needed for class.
Fabric and some items excluded by default.
TODAY!!! Tuesday, August 15th is Mid Month Madness Sale receiving 15% off everything you can fit in the Creekside Quilting Bag. Purchase your bag HERE
Wednesday, August 16th starting at 10:30am is the Applique Sew-in for Everyone
Friday's, August 18th, and 25th are Flash Sale Fridays live with Julia at 9:30am where a select line of fabric is featured at 35% off for the day!
Saturday, August 19th is the Singer Featherweight Club....bring your featherweight and project and come join a fun group for the day! starts at 10:30am
Monday, August 21st are The Monday Stitch Group at 10:30
Monday's, August 21st, and 28th are What's New Live with Julia at 4:30pm
Tuesday, August 22nd are Singer Featherweight Cleaning with Micheal Register HERE
Wednesday, August 23rd Patchwork Sister's Book Club! Everyone is welcome to join in this lively conversation! This month's book is Birds in the Air by Frances O'Roark Dowell
IF you are not a member of this group, register HERE to reserve your seat for the video chat
Wednesday, August 23rd at 2:30pm is the Elm Creek Book Club and this month we are reading The Aloha Quilt
UFO Club is Friday, August 25th starting at 1pm
Tuesday, August 30th Pfaff Cleaning and Repair Days register HERE


Congratulations Chris!


Congratulations Lisa!


Congratulations Stephanie!
So many BEAUTIFUL items at the Iowa State Fair! Congratulations to everyone who submitted an entry! Ribbon winner or not, it takes courage just to enter and have your items on display for hundreds of thousands of people to see!
Just keep on stitching!
karen steggerda