Creekside Quilting Newsletter 08/29/2023

The Junior Division All Iowa Shop Hop Winner picked up her prize yesterday from Creekside Quilting! She won a Pfaff Smarter 140s sewing machine and is excited to get home and sew on it! She showed me pictures of a quilt block pot holder she recently made, and bought fabric to make a dress! She loves to sew and is starting her life long love at the age of 9 years! Congratulations! Send us pictures of your dress!
MONDAY, SEPTEMBER 4TH CREEKSIDE QUILTING WILL BE CLOSED FOR THE HOLIDAY


Vicky and Annabell had Creekside Quilting cut their fabric into strips and then whipped up this beautiful jelly roll quilt!
Thanks Vicky and Annabell for letting us help you with your jelly roll strips!
Your quilt is beautiful!!
If you want us to help you cut your jelly roll strips, just bring up to 14 quarter yards of fabric into the store, and we will cut your strips for $5 OR buy your fabric from Creekside Quilting and we will cut your fabric for FREE!
We will be offering this service until September 16th.
What's New at Creekside Quilting?


What a gorgeous line of fabric from Sariditty called Rainbow Sherbet!
You can view and purchase from the full line HERE


Creekside Amish Beauty Quilt Pattern has been kitted with the Sariditty fabric line!
What a beautiful quilt this would make!
Order the kit with pattern HERE


This Moda boxed quilt kit is complete with the Rainbow Sherbet fabrics and pattern!
Order your kit HERE


And another quilt kit and pattern using the Rainbow Sherbet fabric line!
Order your Mai Tai pattern HERE
Order your Mai Tai kit with pattern HERE


The quilts for Maui just keep pouring in! These two ladies drove all the way from Missouri to drop off quilts for Donna's collection! Donna is shipping all the quilts to a local Maui quilt shop, where the quilts will be distributed to local citizens in need!


Jill dropped off quilts from the Des Moines Area Quilter's Guild!


The generosity from everyone has been so heartwarming! Thank you! Donna will be collecting quilts for Maui through the 31st of August! Just drop them off at Creekside Quilting and she will get them sent.
What's Happening Around Creekside Quilting?


The Elm Creek Book Club had an Aloha party to celebrate their reading of the Aloha Quilt! People brought treats and quilts to share! They had a ball last Wednesday afternoon!


In preparation for National Sew A Jelly Roll Day,
we will be cutting jelly roll's for you starting
August 1st through September 15, 2023.
Purchase your fabric from Creekside Quilting (up to 14 quarter yard cuts or 3 1/2 yards and we will cut the fabric for you into 2 1/2" jelly roll strips for FREE!
Bring in your own 14 quarter yard fabric cuts (which must be free of pet dandor, ironed, and ready to cut) and we will cut your fabrics for $5
Mark your calendarr our store event on Saturday, September 9th! Further information coming soon, so watch our newsletter!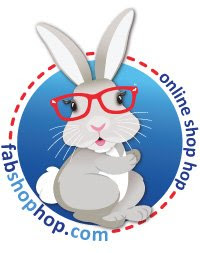 Find the bunny on our website (clue is given on the home page) and enter to win prizes!
June Winners of a $10 gift certificate are:
Margaret Honeysette
Christine Medina
Sue Pratt
Jessica Mangels
Janet Bolenbaugh
Nancy Kaster
Ginger Monaghan
Shirley Brinkmann
Sewing Machine Information
It's the Iowa State Fair Pfaff Sale


Pfaff Passport 2.0 will be marked down $300 off the MSRP of $899
Pfaff Passport 3.0 will be marked down $200 off the MSRP of $999
Both machines are lightweight and make great travel machines! The Passport 3.0 has a thread cutter and a few more stitches than the Passport 2.0
These sale prices are only good through the month of August!


Pfaff Creative Icon 2 with Embroidery Unit will be marked down $8000 off the MSRP of $19,999
These sale prices are only good through the month of August!
More information about Pfaff Sewing Machines HERE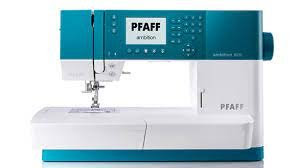 Pfaff Sewing Machine Cleaning and Repairs
Monday, September 25th will be the next Pfaff Cleaning and Repair day! Register HERE for a cleaning reservation. Register HERE for a repair reservation. Cancelations are refunded if done 5 days prior of your reservation.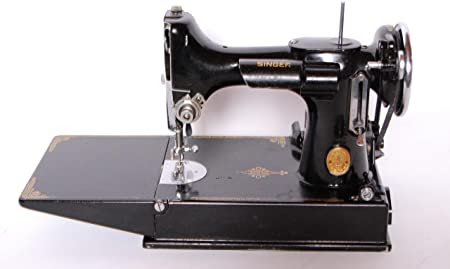 Singer Featherweight Cleaning and Polishing!
Michael will be in the store on Tuesday, Septmeber 5th and Tuesday, September 19th to clean and polish Singer Featherweights!
Register to have your Featherweight cleaned and polished HERE. You must reserve a spot in advance as space is limited. Your machine will be ready for pickup the day of service.
Cancelations are refunded if done 5 days prior of your reservation.
Upcoming Events September
View the September Calendar HERE
All Pre-paid Classes and Events can be refunded if the cancellation is prior to one week of the event, unless otherwise stated. If Creekside Quilting has to cancel the event, then we will refund your money.
Every class offers a 15% discount on supplies needed for class.
Fabric and some items excluded by default.
Friday's, September 1st, 8th, 15th, 22nd, and 29th are Flash Sale Fridays live with Julia at 9:30am where a select line of fabric is featured at 35% off for the day!
MONDAY, SEPTEMBER 4TH CREEKSIDE QUILTING WILL BE CLOSED FOR THE HOLIDAY
Tuesday, September 5th and September 19th are Singer Featherweight Cleaning with Micheal Register HERE
Thursday, September 7th is Machine Embroidery Club open to everyone! 10:30am-3:30pm Bring your projects and have a fun day with others! Cyndy is our leader with this group and she can answer any questions you might have!
Creekside Quilting's Classroom will be closed to the public and for ALL classes September 8th through the 15th as we will be hosting the Judged Quilts drop off location for the Des Moines Areas Quilter's Guild
Monday's, September 11th and 25th are Pfaff Cleaning and Repair Days register HERE
Monday's, September 11th, 18th, and 25th are What's New Live with Julia at 4:30pm
Friday, September 15th is Mid Month Madness Sale receiving 15% off everything you can fit in the Creekside Quilting Bag. Purchase your bag HERE
Saturday, September 16th is the Singer Featherweight Club starting at 10:30am and going all day! Bring your Featherweight and project and then come enjoy a day of sewing with other Featherweight lovers!
Monday, September 18th is The Monday Stitch Group at 10:30
Monday, September 18th is Clothesline Club at 1pm
Show and Tell


Janet, we loved your quilt!


Congratulations Bonnie on your 5 Blue Ribbon Quilts at the Iowa State Fair! (or at least that was how many I counted...were there more?)


This quilt was one of my favorites....as I love crochet Granny Squares, and this quilt was just so beautiful and inspiring! Congratuations Sheila!


I also love mini quilts....Betty, this quilt was so cute! Congratulations!
So many BEAUTIFUL items at the Iowa State Fair! Congratulations to everyone who submitted an entry! Ribbon winner or not, it takes courage just to enter and have your items on display for hundreds of thousands of people to see!

Just keep on stitching!
karen steggerda