Skip Navigation
Website Accessibility
Creekside Quilting Newsletter 10/10/2023
What's New @ Creekside Quilting?


Love Always by Designer Anna Maria Horner
View and Purchase the fabrics HERE


NEW Batiks from Island Batik!
View our selection of Island Batiks and Order the fabrics HERE
What's New In Creekside Quilting's Wool Department?


Simply Vintage Fall Issue has finally arrived!! As always, it's awesome with a variety of wool projects and hand embroidery!
Order your copy HERE
What's Happening Around Creekside Quilting?


Quilting Basics for Beginners and Others
Join Betty Ann on Monday, October 23rd starting at 10:00 for a beginning quilting class to learn the basics of piecing and quilting
For more information and to register click HERE


Creekside Quilting Halloween Party!
Have a little fun this Halloween with Creekside Quilting!
Tuesday, October 31st from 4-7pm.
Get a $5 gift card for coming into the store with a costume!
There will be lots of specials and treats!


Join Julia Live on Monday's at 4:30!


Hand Embroidery Stitches 101
Saturday, November 4th from 10:30am-1:30pm
Register HERE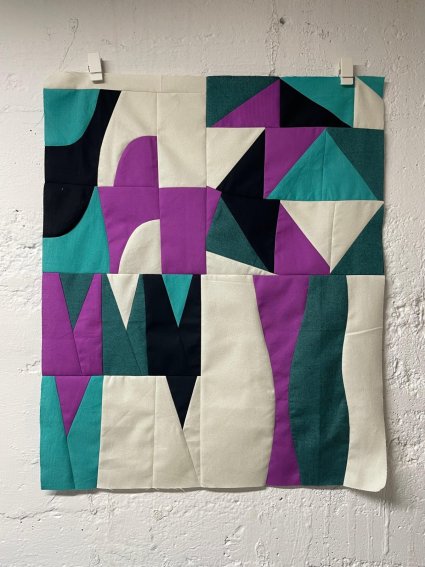 Easing Into Improv Class
Join Stephanie Bracelin on Saturday, November 11th at 10:30am to getting over feeling stuck about your first Improv quilt.
For More Information and Register for Easing Into Improv Class HERE

Blocks and Binding Class
Wednesday, November 15th.
For More Information and Register for this class HERE


Lucky Seven's in October are on Saturday's! Join these amazing quilt shops at noon and 7pm.
You will love this month's pattern! I have been sewing the pattern, and it is really so cute!
Join each store for their show to receive a piece of instructions to complete the pattern and get some amazing quilting ideas from each store!
Sewing Machine Information
We have 1 Crative icon 2 sewing machine and the embroidery unit left from the September quilt shows! Full Pfaff Warranty included! Stop into the store today...once it is gone at this price,no telling when we will be able to offer this price again.


I am selling my Performance Icon with a full 1 year warranty on all parts special priced at $3,999. It's like NEW and I treated it with TLC. You can see the machine at the store and take it home that day!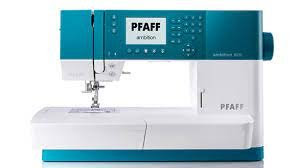 Pfaff Sewing Machine Cleaning and Repairs
Tuesday, October 10 will be the next Pfaff Cleaning and Repair day! Other dates include: Tuesday, October 24th
Thursday, November 9th
Tuesday, November 21st
Register HERE for a cleaning reservation. Register HERE for a repair reservation. Cancelations are refunded if done 5 days prior of your reservation.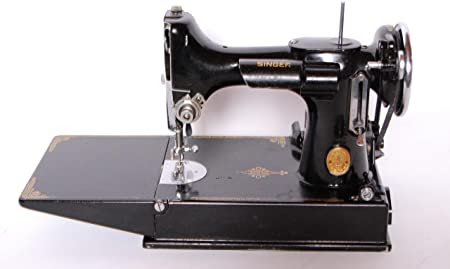 Singer Featherweight Cleaning and Polishing!
Michael will be in the store on Tuesday's, October 3rd, 17th, and 31st to clean and polish Singer Featherweights!
Register to have your Featherweight cleaned and polished HERE. You must reserve a spot in advance as space is limited. Your machine will be ready for pickup the day of service.
Cancelations are refunded if done 5 days prior of your reservation.
Upcoming Events October
View the October Calendar HERE
All Pre-paid Classes and Events can be refunded if the cancellation is prior to one week of the event, unless otherwise stated. If Creekside Quilting has to cancel the event, then we will refund your money.
Every class offers a 15% discount on supplies needed for class.
Fabric and some items excluded by default.
Tuesday, October 10th starting at noon is Wool Club...come join us
Tuesday's, October 10th and 24th is a Pfaff Cleaning and Repair Day.
Thursday, October 12th at 10:30am is Sit and Knit...come join in for the morning fun
Friday's, October 13th, 20th and 27th are Flash Sale Fridays live with Julia at 9:30am where a select line of fabric is featured at 35% off for the day!
Monday, October 16th is Mid Month Madness Sale receiving 15% off everything you can fit in the Creekside Quilting Bag. Purchase your bag HERE
Monday's, October 16th and 30th are The Monday Stitch Group at 10:30
Monday's, October 16th, 23rd, and 30th are What's New Live with Julia at 4:30pm
Tuesday's October 17th and 31st are Singer Featherweight Cleaning with Micheal Register HERE
Quilting Basics for Beginners and Others starting at 10am Register HERE
Monday, October 23rd starting at 1:15pm is Clothesline Club
Wednesday, October 18th starting at 10:30am is the Applique Sew-in for Everyone
Saturday, October 21st is the Singer Featherweight Club starting at 10:30 and going all day
Monday, October 23rd Quilting Basics for Beginners and Others starting at 10am Register HERE
Wednesday, October 25th Patchwork Sister's Book Club! This month's book is Assault and Batting by Tess Rothery. Everyone is welcome to join in this lively conversation!
Wednesday, October 25th at 2:30pm is the Elm Creek Book Club
UFO Club is Friday, October 27th starting at 1pm
Halloween Party at Creekside Quilting 4-7pm
What's Coming Up in November?
View the November calendar HERE
Hand Embroidery Stitches 101 on Saturday, November 4th at 10:30am Register HERE
Easing Into improv Saturday November 11th starting at 10:30am Register HERE
Blocks and Binding Class with Betty Ann Wednesday, November 15th Register HERE
Show and Tell


Welcome to the world little miss Anaya Marie!
That's all for this week! Just keep on stitching, being creative, and having fun!
karen steggerda