Skip Navigation
Website Accessibility
Creekside Quilting Newsletter 11/21/2023
Holiday Hours This Week
We will be closing at 3pm on Wednesday, November 22nd
We are closed on Thanksgiving Day
Back to normal business hours Friday and Saturday
What's New @ Creekside Quilting?
JOIN CREEKSIDE QUILTING FOR A FESTIVE HOLIDAY SAVINGS SEASON!
Starting on Black Friday and going all the way to December 22nd!


Join us on Black Friday for 20% off most fabric kits and pre-cut fat quarter bundles!
A few exclusions may apply.


Then on Small Business Saturday, stop on in and take advantage of our "We Don't Want to Count it Sale" where most regular priced cotton fabric is on sale 20% off full yard cuts!
A few exclusions may apply.


Then take 20% off books, notions, thread, patterns, gifts and fabric starting Monday, November 27th through Saturday, December 2nd. These items can only be bought on our Creekside Quilting Iowa app using the CYBERSALE23 code.
A few exclusions may apply.


But wait! We are not done!
Creekside Quilting is once again offering a free $25 gift card when a $100 gift card is purchased in the store on Friday, December 1st through Friday, December 22nd!
All these wonderful offers should get you well stocked up on your quilting supplies and leave you with a little cash to spend on others holiday presents!


Creekside Grab and Go Holiday Sleigh Gift Pack
This gift is pre-bundled for you, so no wrapping necessary.
It makes a great grab and go gift for all your quilting friends on your holiday list!
The Holiday Sleigh Gift Pack includes:
1 Creekside Quilting Poinsettia Frost pattern
1 package of Wonder Clips 10 count
1 package of Sewing Machine Cleaners
1 festive fat quarter
1 Holiday notebook
1 sleigh to be used over and over again
Order your Holiday Sleigh Grab and Go Gift Pack HERE


Riley Blake Bench Pillow Kit for December is Trim the Pine!
Order your complete fabric kit HERE


Just arrived is the February Riley Blake Bench Pillow Kit, Cupids Arrow
Order your complet kit HERE


In 2023 We participated in The Riley Blake Bench Pillow series! In 2024, we are going to participate in the Riley Blake Door Banners series! Each month is a different theme and they will look so cute and welcoming on your front door!
Pre-Order your Riley Blake Door Banners. Each kit retails for $41.98, plus any shipping and tax. Pre-Order all the months now or pick and choose and when they arrive in the store, we will notify you!
Each month a new kit will be featured and the kit contains all the fabric needed to make the pictured door banner: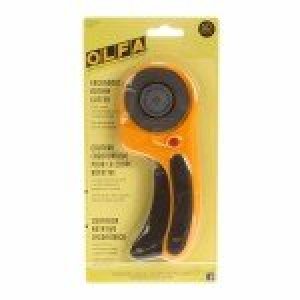 On the first week of Advent, my true love gave to me
An Olfa 60mm Deluxe Ergonomic Rotary Cutter
Reg. price $60.95...sale priced at Creekside Quilting the week of December 3-9th $39.99
What's Happening Around Creekside Quilting?


Join Julia Live on Monday's at 4:30!


Lucky Seven's in November are on Tuesday's! Join these amazing quilt shops at noon and 7pm.
You will love this month's pattern! I have been sewing the pattern, and it is really so cute!
Join each store for their show to receive a piece of instructions to complete the pattern and get some amazing quilting ideas from each store!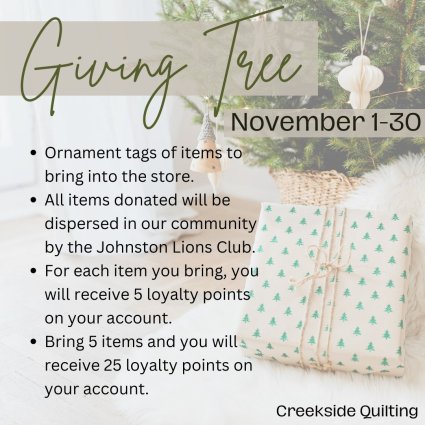 Starting on November 1st pull an ornament from our Giving Tree, purchase the item, bring it back to Creekside Quilting before December 1st, and we will add to your loyalty points. Loyalty points are given on regular priced items in the store, and when you reach the magic number, you receive a $25 coupon to be used on your next purchase. This is an easy way to build up your loyalties points to get to the $25 coupon faster AND you are helping those in need this holiday season. For each item you bring in the store, receive 5 loyalty points.


Come join me for a Lunch and Learn as I demo how to make the Fold-it-Hold-Bag. Want to stay the afternoon and make your own bags? GREAT! You can purchase a kit HERE. The one hour Lunch and Learn is FREE...Register HERE
Sewing Machine Information


Purchase a Pfaff Ambition 610 between November 1st and December 22nd and receive an extension table, extra foot, and a circular attachment template all for $999! Check out the Pfaff Ambition 610 HERE or come into the store and sit down with our demo! Ambition 610 regularly priced at $1300 and on sale from Pfaff for $999


Purchase a Pfaff Performance Icon between November 1st and December 22nd and receive an extra sewing machine, the Pfaff Passport 3.0 for FREE! Check out the Pfaff Performance Icon HERE the Pfaff Passport 3.0 HERE or come into the store and sit down with our demo!
Performance Icon regularly priced at $11,100 and with this Pfaff Special, priced at $7500


Purchase a Pfaff Creative Icon 2 between November 1st and December 22nd and receive a Pfaff Large Roller Bag, magnifying lens, an extra foot, the multi function foot control, quilt kits and hoops for free! Check out the Pfaff Creative Icon 2 HERE or come into the store and sit down with our demo! Creative Icon 2 Reg. priced at $21,600 with this Pfaff promotion it is priced at $18,999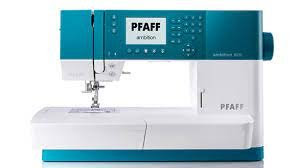 Pfaff Sewing Machine Cleaning and Repairs
Tuesday, November 21st, will be the next Pfaff Cleaning and Repair day! Other dates include:
December 5th
December 21st
Register HERE for a cleaning reservation. Register HERE for a repair reservation. Cancelations are refunded if done 5 days prior of your reservation.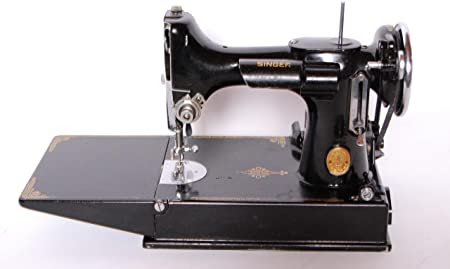 Singer Featherweight Cleaning and Polishing!
Michael will be in the store on Tuesday, November 28th to clean and polish Singer Featherweights!
Upcoming dates are Tuesday, December 12th
Register to have your Featherweight cleaned and polished HERE. You must reserve a spot in advance as space is limited. Your machine will be ready for pickup the day of service.
Cancelations are refunded if done 5 days prior of your reservation.
What's Coming Up in November?
View the November calendar HERE
All Pre-paid Classes and Events can be refunded if the cancellation is prior to one week of the event, unless otherwise stated. If Creekside Quilting has to cancel the event, then we will refund your money.
Every class offers a 15% discount on supplies needed for class.
Fabric and some items excluded by default.
Pfaff Sewing Machine Cleaning and Repair Day Tuesday, November 21st. Pre-registration required to save your spot
CLOSED for THANKSGIVING on Thursday, November 23rd
Lunch and Learn Fold-it Hold-it Bag Friday, November 24th starting at noon Register HERE
Black Friday Sale 10am-4pm
Small Business Saturday Sale 10am-4pm
Cyber Monday All Week Sale on our website and app
Monday Stitch is Monday's November 27th
Julia Live are Monday, November 27th at 4:30pm on our app Creekside Quiltilng Iowa
Featherweight Cleaming and Polishing on Tuesday, Novmeber 28th Pre-registration required to save your spot
The Patchwork Sister's Book Club will meet Wednesday, Novmeber 29th at 1pm. This month we are reading Bound and Deceased by Tess Rothery of the Taylor Quinn Quilt Shop Mysteries
The Elm Creek Quilts Book Club meets Wednesday, November 29th at 2:30pm and is reading Sonoma Rose by Jennifer Chiaverini
Show and Tell


We all love your canvas bag, Sara!! Pattern and kit coming soon?


Dennise, such a cute holiday quilt!


So cute Lori!
That's all for this week! Just keep on stitching, being creative, and having fun!
karen steggerda